Best Architect for Highrise design in Pakistan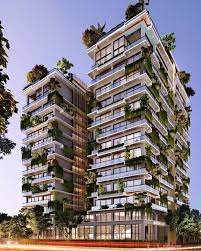 High Rise Apartment Building Design Standards
HIGHRISE AND MULTI-STORY BUILDING ARCHITECTURE DESIGN:BY ACCO Architects and Planners, Call +92-3228000190
Architectural BIM Outsourcing – BIM Modeling 
Get Specialized Architecture and Design services for Highrise apartment Building Design Anywhere in India and Abroad. we are available 24×7
ACCO Architect and Planner is one of the most trusted and respected architecture firm in Pakistan, UAE and UK when it comes to Highrise and multi-storey building design planning architecture services. Over the years we have worked to plan and develop an impressive number of residential as well as commercial multi-story and Highrise buildings in Pakistan, UAE and uk. We provide Architecture consultancy for Highrise design in Lahore, Islamabad, Karachi,  Faisalabad, Multan, Quetta, Peshawar, Sialkot, Rawalpindi
This has provided us a wealth of experience, knowledge and industry know-how. Our Architecture company offers a full range of Design, planning and development services that will take care of every aspect of your project.
Like with any other type of project, it is important to make the best possible use of available space in multi-storied and Highrise building apartment Planning in Pakistan
. Our architects understand this and focus on this aspect at every stage of the Highrise and Multi Story Building Architecture Design project.
They design excellent quality plans and spaces that live up to our stunning reputation. There are various elements on which the success of multi-storey buildings will depend. While practical design is essential, aesthetic value is equally important. Achieving that perfect balance between both is what sets ACCO Architect apart from other architecture firms in the industry today.
High Quality Standards during Highrise Building and apartment design:By ACCO Architects and Planners, call +92-3228000190
From the conceptualization of the project to the final stages, our architectural and design services are highly professional, transparent and high quality. We maintain high standards of quality to ensure that each project we work upon will add to our reputation and will be according to the specific needs and goals of our clients.
Maintaining consistently high quality levels is not easy but is essential to the success of any architecture firm today. Nobody understands this better than us at ArcMax Architects. We have stringent quality guidelines in place that allows our team to ensure that each Highrise and Multi Story Building Architecture Design project we work on has the same high quality standards that we expect from ourselves.
Transparent and Efficient Services
At ACCO Architects and Planners Our architects team is renowned throughout the country today. Our expert professionals will take the time to understand your exact needs and will provide you with regular updates at every stage of the project. Our Architecture firm is known for offering transparent, professional and efficient services.
We maintain clear, prompt communications with all our clients and ensure that each aspect of the project is clear and transparent. Our team is always available to answer any queries that our clients might have related to our services or to the project cost.
If you are looking for a Creative, Innovative and professional architecture firm for your next multi-storey and Highrise apartment project, High Quality Standards during Highrise Building and apartment design:By ACCO Architects and Planners, call +92-3228000190
(High Rise Apartment Building Design Standards,Best Architect for Highrise and Multi Storey Building Pakistan Architecture Design,Hire Best Architect for Highrise and Multi Storey Building Lahore Architecture Design,Best Architect for Highrise and Multi Storey Building Karachi Architecture Design in Pakistan,Best Architect for Highrise and Multi Storey Building Architecture Design in UAE,Best Architect for Highrise and Multi Storey Building Architecture Design in united kingdom,Best Architect for Highrise and Multi Storey Building Architecture Design in Islamabd ,Best Architect for Highrise and Multi Storey Building Architecture Design in mumbai,Best Architect for Highrise and Multi Storey Building Architecture Design in chennai,Best Architect for Highrise and Multi Storey Building Architecture Design in multan ,Best Architect for Highrise and Multi Storey Building Architecture Design in ahmedabad,Best Architect for Highrise and Multi Storey Building Architecture Design in islamabad, Best Architect for Highrise and Multi Storey Building Architecture Design in  quetta,Best Architect for Highrise and Multi Storey Building Architecture Design in Lahore,Best Architect for Highrise and Multi Storey Building Architecture Design in Karachi,Commercial Building Elevation Designs, Multi Storey Building Design, Multistorey Apartment,Stories about the architecture of high-rise apartment building design is one with four floors or more, or 20 to 24