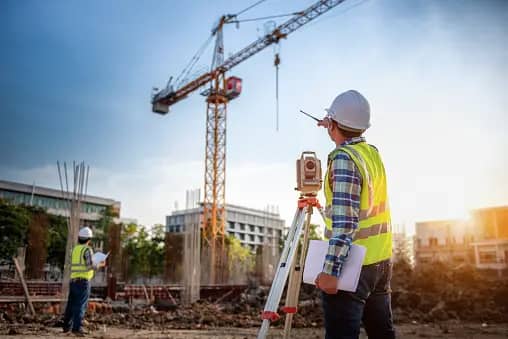 ACCO's HSE Policy
At ACCO Construction Company, we are unwavering in our commitment to the highest standards of Health, Safety, and Environmental responsibility. Our HSE policy is rooted in safeguarding the well-being of our employees, subcontractors, clients, and the environment in which we operate.
Key Tenets of Our HSE Policy:
Safety First: We prioritize the safety of our workforce above all else. Every employee and subcontractor is responsible for adhering to stringent safety protocols and promoting a culture of safety on our job sites.

Compliance: We strictly adhere to all relevant HSE regulations, both locally and internationally, ensuring that our projects are executed in full compliance with established guidelines.

Environmental Stewardship: We are dedicated to minimizing our environmental footprint. ACCO Construction Company is committed to responsible resource usage, waste reduction, and sustainable practices in all our operations.

Continuous Improvement: We actively seek opportunities to enhance our HSE performance. Regular training, safety assessments, and ongoing evaluation of our practices are integral to our commitment to continuous improvement.

Communication: Effective communication is pivotal to our HSE policy. We encourage open dialogue among employees, subcontractors, and stakeholders to ensure that HSE concerns are promptly addressed.
By upholding these principles, ACCO Construction Company aims to not only meet but surpass industry standards in HSE, fostering a safe and sustainable future for all."
Please note that this is a general HSE policy statement and should be adapted to the specific policies and practices of ACCO Construction Company as needed.
Are you?
---
For you & for the environment go home safe & healthy
Protecting the environment for generations to come is important and the majority of our projects have achieved accreditation. in Energy and Environmental Design, is the most widely used green building rating system in the world. Estidama is a building design methodology for constructing and operating buildings and communities more in a more sustainable manner.
In line with our culture of care, and Zero Harm environment we also undertake activities to enhance the physical health and mental wellbeing of our employees. This includes the provision of professional medical care, regular health surveillance and information programs designed to help educate the organizations work force on healthier lifestyles, as well as the provision of sport and recreational facilities at our worker accommodation, as well as our almost famous ACCO annual cricket contest with nearly 10 teams entering