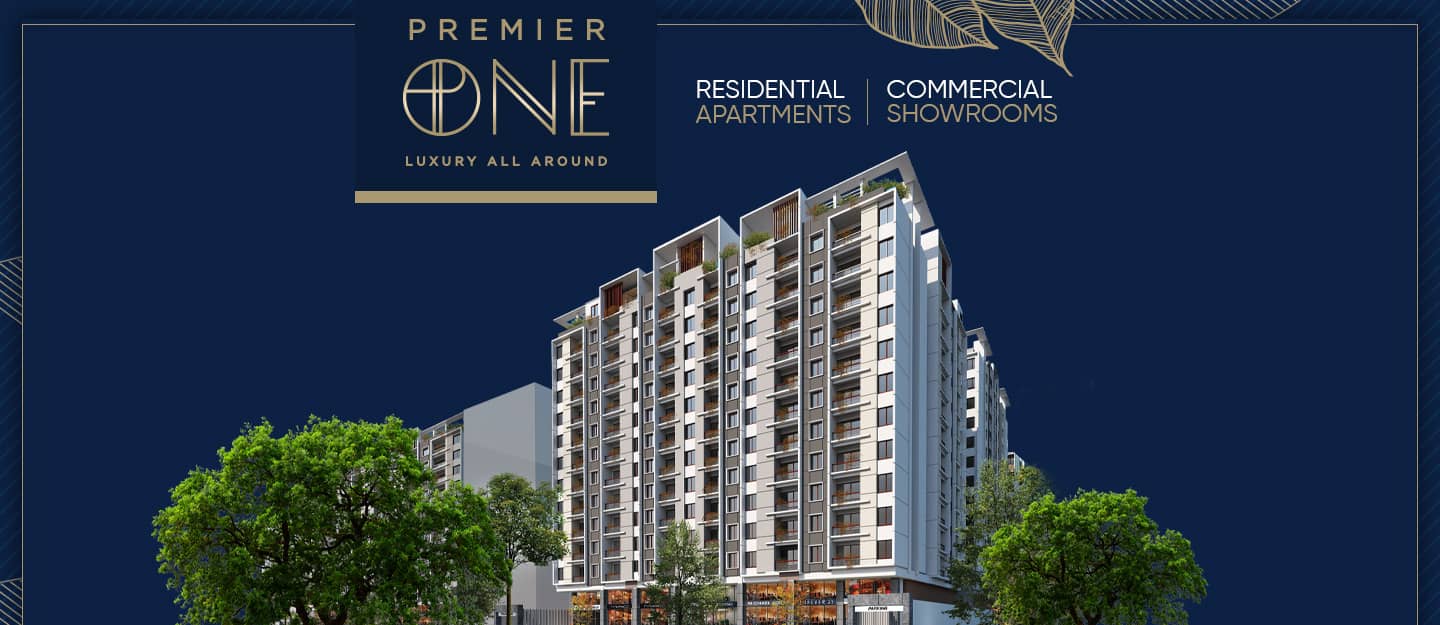 All about next ideal vertical residence in Scheme 33
Karachi, renowned as the City of Lights, is gearing up to welcome Premier One—an architectural marvel in the form of a vertical mixed-use complex that is redefining contemporary urban living. Developed by Premier Property , this mixed-use project spans an expansive 8,470 sq yds and strategically situates itself at University Road Link in Scheme 33. Premier One stands tall with three towering structures, each comprising 12 floors, encompassing luxury apartments and modern showrooms. Let's delve into the details that make Premier One your next ideal vertical residence.
Read: Your Guide to Investing in Scheme 33, Karachi
Premier One's Architectural Brilliance & Meticulous Design
Premier One, masterminded by Premier Property , is a mesmerizing tribute to contemporary architectural brilliance and meticulous design that offers optimal utilization of living spaces. The project has both residential and commercial inventory that depicts the suave lifestyle of modern urbanities. Both the interior and exterior of the project reflect a harmonious fusion of modern aesthetics and comfort, creating a vibrant community where dreams thrive. With green spaces artfully crafted to offer serene respites, Premier One provides a peaceful retreat within the bustling city, making it a true embodiment of luxurious living.
A Quick Walk-Through Premier One
Premier One offers a diverse inventory, ensuring residents find their ideal home within this thriving community. The project features spacious parking spaces on the basement, ground, and 1st floors, along with stylish showrooms that add a touch of convenience and sophistication. The second floor is dedicated to amenities, including a well-equipped gym and a welcoming community centre for leisure and fitness. From the third to the twelfth floor, meticulously crafted apartments provide modern living and captivating, unparalleled views of the urban landscape.
Strategic Location in the City of Lights
Situated at University Road Link in Scheme 33, Premier One boasts a strategic location offering a convenient address opposite Bismillah Restaurant. Proximity to renowned dining establishments like Kababjees and Haveli Restaurants, as well as Changan Karachi Motors, adds to the allure. Premier One is surrounded by schools, mosques, restaurants, and bus terminals, ensuring residents have all they need right at their doorstep. With key locations like Jamali Bridge, Al-Asif Square, Al-Azhar Garden, and Dow Hospital just minutes away, Premier One provides immediate access to essential amenities.
Bespoke Amenities for Inspired Living
Premier One indulges residents in a world of luxury and convenience with exceptional amenities designed to elevate the daily living experience. From a state-of-the-art gymnasium and serene prayer areas to spacious car parking and a vibrant community hall, every aspect is crafted to redefine living. The project boasts 24/7 CCTV surveillance, a fire-fighting system, standby generators, high-speed lifts, indoor games facilities, and a dedicated kids' play area.
Early Investment Secures Veritable Gains
Investing in Premier One comes with a prime location that promises sustained value appreciation over time, all within the embrace of a dynamic and thriving community. What's more? If you hurry, you can still grab your units for pre-launch rates, which will save you a pretty penny.
Developed by Premier Property, a reputable name in the real estate industry, and exclusively marketed by Zameen.com, the project holds official approval from the Sindh Building Control Authority (SBCA), ensuring compliance with rigorous quality and safety standards. Premier One, situated in the convenient locale of Scheme 33, holds the promise of delivering lucrative investment returns in the near future. To make ownership accessible, all units are available through a 60-month instalment plan, requiring a 30% deposit for booking.
Book a unit in Premier One today!
Whether you are interested in a commercial or a residential unit in this fabulous new project, you can reach out to us via the attached inquiry form or Whats App link on this page. Moreover, you can also stop by Premier One's Pre-launch Event being held on November 18 and 19 from 10 AM to 8 PM at the project site. The address is Sector 4C, Scheme 33, Near Kababjees Restaurant on Jamali Bridge in Karachi.
For regular updates on Premier One, stay tuned to Zameen Blog.