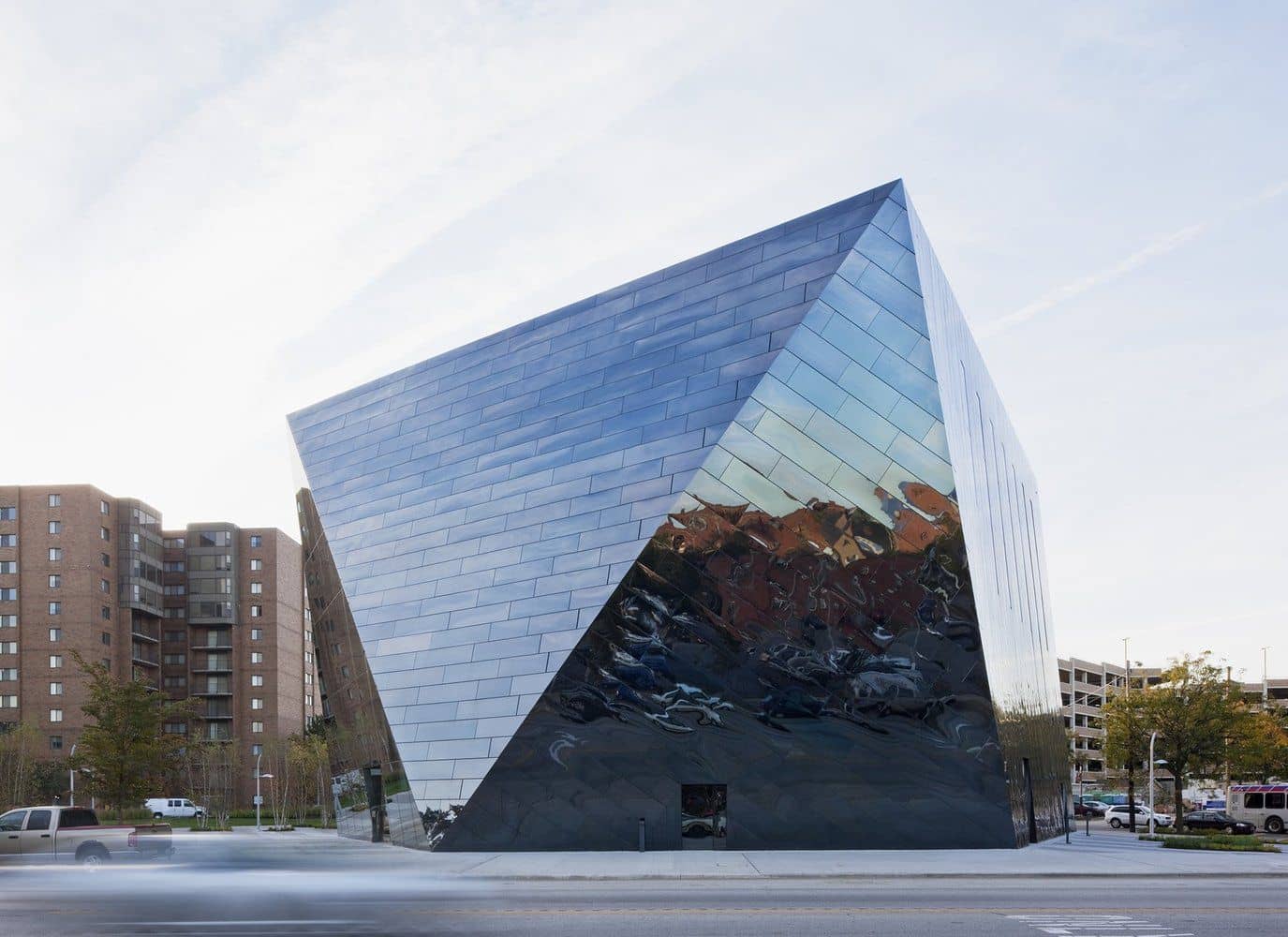 Update: MOCA Cleveland | Farshid Moussavi
MOCA Cleveland is a 34,000ft² non-collecting contemporary art museum designed to serve as a catalyst for creativity and growth in a cosmopolitan Cleveland neighborhood, which is home to one of the country's largest concentrations of cultural, educational and medical institutions. Because MOCA Cleveland is a non-collecting institution, one of the relatively few such contemporary art museums in the country its new building does not need to accommodate collection galleries. Flexibility is key to enable the museum to display works in a great variety of media and genres.
The four-story building, which anchors the Uptown district, liberates space for a plaza and rises 60 feet from a hexagonal base to a square top, where the primary exhibition space is located. All four floors contain areas for either exhibitions or public programs. Located on the corner of its triangular site, the building is designed with entrances on all its sides to allow it to open along its entire perimeter and be used in many different ways.
Clad primarily in mirror-finish black stainless steel, the building envelope reflects its urban surroundings, changing in appearance with differences in light and weather. Three of the building's six facets, one of them clad in transparent glass, flank a public plaza which is to serve as a public gathering place and to link MOCA Cleveland to Uptown attractions and amenities, including the expanded Cleveland Institute of Art, and new commercial space and residential units.
=Upon entering the building, visitors will find themselves in an atrium where they can see the dynamic shape and structure of the building as it rises. This space leads to MOCA's lobby, cafe, and shop, and to a double-height multi-purpose room for public programs and events. From there, visitors may take MOCA's grand staircase, a dominant architectural feature of the building, to the upper floors. On the top floor, the 6,000ft² gallery space has no fixed dividing walls, allowing for a variety of configurations. This floor also contains a gallery designed for new media work and a Lounge, which overlooks the plaza and Uptown.
Project Info:
Architects: Farshid Moussavi
Photographs: Dean Kaufman, Duane Prokop, Getty
Location: Cleveland
Project Name: MOCA Cleveland