Building Pakistan's Luxury and Modern Homes
Hassle-free Building Construction Servies
with ACCO Builders
Building a house would be so much easier, convenient, and hassle-free with ACCO Builders. With a combined experience of over 25 years, ACO Builders have a unique approach to make designer house plans in Dha, Bahira Town Lahore.
We prioritize our customer experience as the foremost expectation in any of our projects. We have placed a meticulous process to ensure the best delivery to our clients in every step of the house building journey. Our expertise in architecture and construction gives us the edge to stay above the rest and deliver premium house building experience to clients.
What we do
We are no ordinary construction company, we specialize in modern luxury house concepts ranging from villas to designer houses in Lahore Pakistan Our philosophy is to create house plans that are unique only to you. Hence, we don't design in bundles and sell the same concept to everyone. Our team consists of professionals from different fields who work towards creating a customized modern luxury home for you in Lahore Pakistan
Luxury House
Design and Build in Pakistan
Luxury is in the details, and it is the details that we are obsessed with. At Hello Builders, we have the right people, skills, and creativity to design and build luxury houses in Pakistan Our professional team includes people from chartered architects to highly skilled civil engineers to ensure every detail of the project exhibits luxury and premium feel in our house projects. It is at the heart of how we build houses.
Our house designs and plans come with more space, a fresh look, and finer details. We look for ways to create and customize the house to suit your story while creating an aura of exclusivity in the projects you entrust us with. We will start with a design and planning phase in which we will brainstorm with you in a creative way to get the best of your story. From there we will come up with a 3D model of the project to show the details of the project you have dreamt of. It is not just the design that we care about, but in every step of the way in the construction phase, our team will focus on the finer details and materials we use to emphasize the overall design.
Luxury Villa
Design and Build in Lahore Pakistan
Villas is the new trend of premium properties around the world. Villas come in different styles and shapes. From traditional Pakistani-style villas to modern western-styled villas. Every villa showcases the lifestyle and personality of the person who owns it. We design and build villas in Pakistan. From a contemporary beach villa in Hikkaduwa to modern estate villas in Nuwar-Eliya, our designs span out to all the different varieties.
It is not just the exterior of the villa designs that we focus on. The real look and feel of the villa lie in the interior of the villas. Our architects together with interiors designers will create some of the most iconic villa designs in Sri Lanka just for you. Using large landscaping space to extra-large master bedrooms, we cover all aspects of the villa design and build. Talk to our team and we will showcase what it is like to have your own unique villa that you can leave your signature on.
---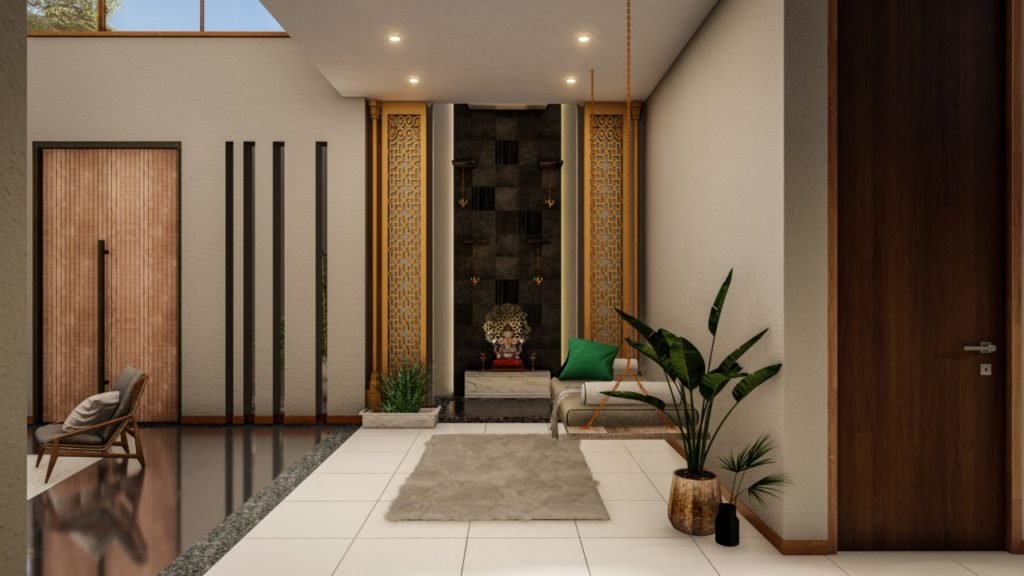 Designer House
Design and Build in Lahore Pakistan
Modern designer houses are unique designer houses specifically designed for those who are looking for custom house designs within a reasonable budget. Unlike other construction companies in Lahore Pakistan, we don't design in bulk to sell you the same design with minor tweaks. Evan for those who are looking for houses within a specific budget, we look for ways to custom design a modern house in Lahore Pakistan. so that you don't have to compromise on your story.
Our modern designer houses feature elements that are both premium and affordable in every manner. Because we believe that it's not too often someone builds a house to live for the rest of their life. Hence, you must feel that it is a house that is worth spending the rest of your life. That is why we lay down every possible avenue to design and build a home that is unique to you while keeping the costs lower.
---
---
Boutique Hotels & Apartments
We also design and build boutique hotels and apartments in Lahore. Unlike house design and build which is mostly done to please those who build them, apartments and hotels should be designed to attract others. Our team includes all the required professionals such as architects, structural engineers, interior designers, and quantity surveyors to design and build such projects. We are equipped to deliver comprehensive solutions to complete the project.
Our approach to boutique hotels and apartment to stand apart from the conventional way of designing and building hotels and apartments. Especially, apartments often look the same and standard in both exterior and interior. We choose to design differently. From the facades to the recreational areas we emphasize the unique features of the property to showcase the brand. Our designs tend to be more future-proof to accommodate the maximum features that can stay relevant for years to come. So that our clients don't have to worry about upgrading the property too often.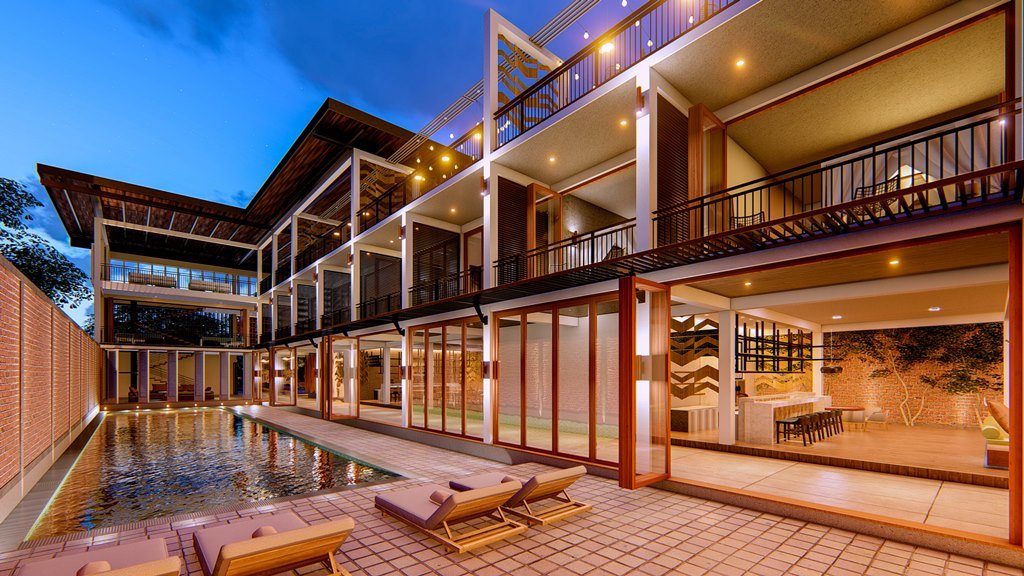 ---
Build your house,
No shortcuts, no surprises!
ACCO Builders is a Pakistani constructional firm whose immense pleasure is to introduce novel inventories in building and designing industry with enlivened hospitality and the assurance of the trust and the safety in number one.
We ensure to undertake your nestling dreams by strengthening their basement with trust and years of experience to raise the pillars of enduring art, harmony, comfort and liberty. We personalize your premium sophistications into pragmatic high-end resolutions, and therefore not to hesitate to leave your housing dreams with us as we are always there for you to take care of them with immense love.
Let us tell you, what we have for you?
---
Exclusive & Premium
Owning a house is an aspiration. Having it luxury and premium is a dream for every individual on earth. At ACCO Builders, we are specialized in designing and building luxury and premium homes. Because we believe, that when you decide to own a house, it must be something you can settle for the rest of your life. Our homes are customized just for your need. From the designs we make to the materials we use, we ensure the best possible solutions are chosen to be able to create a home that can withstand generations to come. Our homes are so exclusively designed and made for you, that it will tell your story…. a story that is not yet written.
Modern Architectural Design
Until now customized architectural design is only a privilege for some. Most often the customized architectural designs for a house is done by a professional and experienced architect tend to be coming at a separate cost. Most of the design & build construction firms in Lahore Pakistan tend to use ready-made designs that are made to sell to many. Our approach is different. Our designs are done by qualified chartered architects with years of experience in designing and consulting modern houses and many commercial buildings. We look forward to design and customize a modern architectural plan just for your specifications. So your home doesn't have to look the same like anybody else's. After all, it is your home and it needs to match your unique taste and dreams.
Process Driven
Statistically the majority of the clients who get their house constructed by a construction company end up dissatisfied during and after the of the project. Often the reason for this would be the lack of process and mismanagement. In an industry where there are so many factors such as the weather, material quality, costs, labour affect the project, processes are the only way to minimize the errors. That is why we believe in stringent process implementation in every project that we undertake so that we can ensure to minimize the chances of errors, if not to completely avoid. We have devised a comprehensive and systematic process plan that you as a client would be given with. This will ensure complete transparency in the way we do things.
In an industry where there are so many factors such as the weather, material quality, costs, labor affect the project, processes are the only way to minimize the errors.
THE BEST HOUSE BUILDING SERVICES IN LAHORE
House Building Services are provided by the best home builders in Lahore. Additionally, handyman services are recognized as builders in Lahore and are included in top home building companies of Lahore.
However, there are a lot of home building companies in Lahore. They are very encouraged to function as a house builder. Be that as it may, you have to chip away at this, which is best for you. At the end of the day, you can say, which suits you? What amount is your financial plan? In your spending who is going to accommodate you?
At that point, when you are thinking to contribute cash at that point no uncertainty every one of these inquiries brought up in your psyche. Best home builders in Lahore are there to accommodate you according to necessity. One vital thing is, they give you benefits in your financial plan.
House Building Services:
As you know, a constructor is somebody who finishes the entire lodging venture without anyone else. He has a team who can do a wide range of occupation in the home services and remains inside the undertaking all the way. The best laborer who has some expertise in structure work. Woodworker, a gifted specialist who works with wood.
The house building service:
The constructions and home building companies, arrange and deal with the house building service. They having different structures and shapes according to their expertise. The best builders, as a rule, work outside in mechanical conditions. As a component of construction and house building services group required to work apparatus.
Best Home Builders in Lahore:
However, the constructor is up there with quality and stamina on the best house constructors in Lahore. In the event that somebody doesn't have the structure and ability to finish a vacation. Therefore, One more thing is they're not prepared for the activity of best house building services.
Moreover, there are many best home building companies who provide construction services in Lahore instructional classes. They are apprenticeships around the nation. That will assistance individuals become familiar with best house builders in Lahore.
The required specialized aptitudes for the best home builders in Lahore. The specialized aptitudes that builders' laborers have been basic to finishing any activity. They are multi-talent staff, they give you construction service in Lahore as well.
The Best Home Builders in Lahore:
However, the constructor creates and builders fabricate and best home builders in Lahore. In Addition, a constructor takes crude land and acquires the important grants. It makes fabricating parts, puts in the sewers, the water, and electric lines. The avenues of the best Homebuilders in Lahore, and it controls. At that point, the construction services come in and raise the house. Builders are additionally can be a constructor.
Multiple Home Building Companies:
Home Services are one of the Home Building Companies who is considered as a name of the trust, they give benefits on trust base. it implies no compelling reason to stress over your home development in Lahore. We accommodate your construction service in Lahore for customer ease and comfort. In addition, One major thing is they accommodate you for best house builders, house building service, construction services and development benefits close to your place.
The Home Building Companies in Lahore:
The House Building Services that suits your style. Examine through the course of action of different Lahore. There are noteworthy experts and professional. You can without much of a stretch discover us on google guide and get in touch with us. In the event that you need to visit us you can, whenever simply needs to make a call before a visit. As you know, We provide construction service in Lahore as well for your comfort.
The House Building Services in your Budget:
According to the home services and construction services in Lahore. We give you the best house construction and the best home services near your place. Beautiful House and decorated, a unique construction in Lahore looks so classy.
Moreover, Home Building Companies helps to maintain your classy style in society. Nowadays people love to build the home as per their pocket and you say in their budget. Additionally, the Home Services got professional and best home builders in Lahore, team management to make your house perfect. Simultaneously, they provide construction service in Lahore as well. That looks so classy cooler administrations at your home. Limited your request in the Professionals section.
Who are Builders?
A person who constructs your house or other buildings is a builder. He constructs or repairs a house. Builders work on the construction or repair of the building. More often, a builder also handles a whole project. A builder can also be called craftsman, contractor, developer, producer, construction worker, fabricator, or a mason.
The person who will build a home for you is a builder. You can find home services from our company. Many companies are providing home services. They help you built your dream house. But you have to select a professional builder. A professional builder will put your whole project together. Moreover, the builder is one who contracts to build and supervise a home.
Best Builder Services
Many companies are providing builder services. But the point here is who is a professional builder? As we find many companies providing builder services. But a question is about our house. We want to build our dream house. And you are going to spend a huge amount of money on it. So you should go for the best service.
But upset, and looking for the best. Take a survey of a market and find the best one. At the end of the day decide, and select the right one. And to whom you are going to work with? Are they the best in the market? Is a builder professional? Can a builder provide you with the best services? Who is going to accommodate you fully?
After having answers to all these questions, select a company. You don't have time to visit a market. Then don't worry to find your best home services now online. You will find Home Lahore Services' best in the market. As well as you can approach us online. Not only this, we ensure our quality services and opt for giving our best to our clients. Then why should we go to any other company?
Best House Builder Services – The Best Designers
The construction of a house is not a small task. You cannot start constructing a home easily. Even though it is a big task. In fact, the construction of a house is a point on which you have to think much. Before going to adopt construction services from anywhere make sure the quality of the work of the constructor you are going to work with.
The best house builder services companies will look forward to your all requirements and provide you with the best. They will design the best and beautiful design for your home. As well as the professional builder will opt following building services:
Control system of building
Distribution of energy
Supply of energy
Lifts and escalators
Protection from various factors.
Primary Services Builders go for!!!
Builders look forward to these services while building or construction:
Firefighting, Elevators, Escalators, HVAC, Air Systems
Main power supply, Emergency power supply, Backup power (generators)
Supply of water, Drainage, Rainwater harvesting
Security, Fire alarm, Cable TV, Data network.
Budgetable Home Services Providers
In this modern world, we provide you with a classy house and built beautiful houses for you. Nowadays, beautiful and classy homes are the demand of the public. According to various home services companies in Lahore. Furthermore, we provide you with the best services for your house.
Moreover, the best service providers aim to give you a creative look at your house in society. Aims to give you a classy style in society. Likewise, Home Services find professional and best Builders in Lahore for you. No need to go anywhere and waste your time. Find us, we serve you the best. We provide you with the best builders in Lahore who will make a beautiful home for you and will make your class in society.
Moreover, we are working in Lahore with professional builders. Not only this, but our budget is also so low as compare to the market. You plan for constructing your house but looking for a pocket-friendly budget company. Then no need to worry more, contact Home Services Lahore. And go for a pocket-friendly budget.
A house is an important place in one's life. Everyone in the world wants a house to live in. Without a home, life is very tough to spend. A proper house with all the services and facilities is a basic need for everyone. Moreover, we have home builders qualified skilled in all related fields civil engineering, architects, electrical engineers. Furthermore, they have all the advanced tools and apparatus for construction and building a house. We also provide you with the builder in Lahore now with all services.
Want to build your dream house, looking for a builder for the construction of your house. Then your wait is over now. We are nowhere in Lahore for you with the best and professional builders. Why we? Because our budget is also low. As well as we are having professional workers. And we give you the services that are market competitive and are best amongst all. The builders are highly qualified and skilled.
Before taking any project our skilled and professional builders make a contract with you and opt for giving their best services to you.
Which material is used for house construction?
For the construction of a good house, a builder should go for the best materials.
Stone is used for the construction of foundations, walls. Furthermore, stones are used in flooring. So a builder should select the best stone.
Lime is used for whitewashing, making mortar for Mansory, for soil stabilization. A builder take care of all necessary things.
Cement is used to join the bricks in construction, to fill the cracks in concrete structures. Cement is used for the construction of bridges, buildings. So, the builder will go for the best quality cement.
Concrete is used in footings, wall footings, on the wall at support to beam, for flagging the area around buildings. Therefore, concrete is a major ingredient.
Before starting the construction of a building or a house builder should have a look at the aspects to go for the best