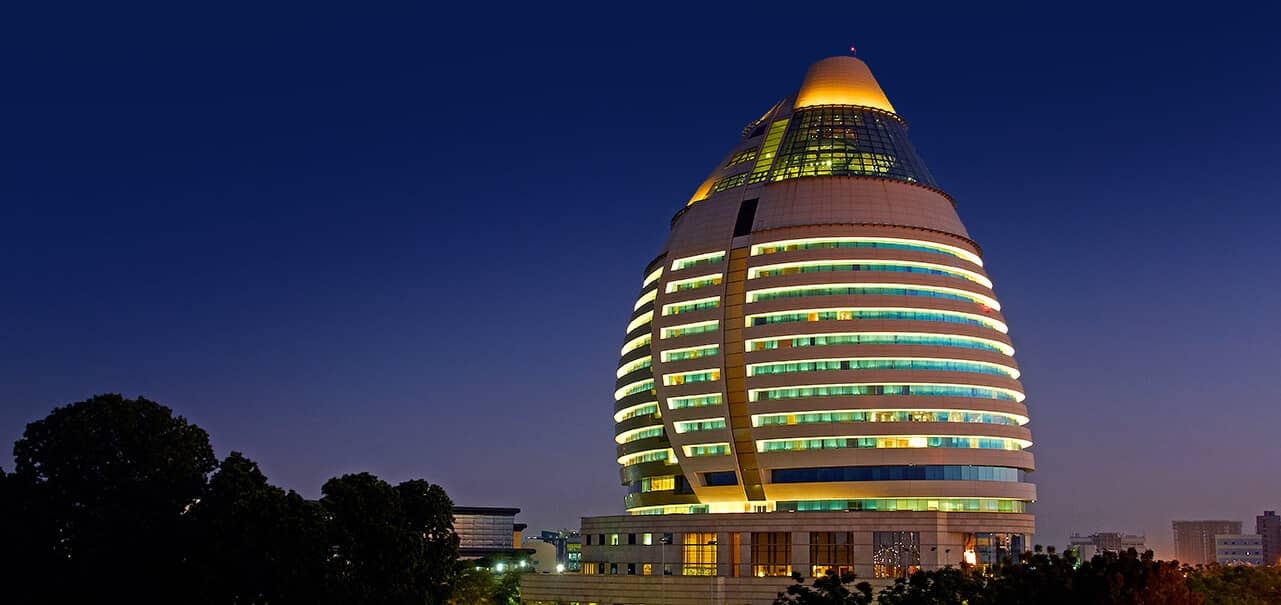 10 Sudanese Structures That Showcase Africa's Rich Architectural Heritage
Sudanese architecture, which originated in Sudan, a country located south of Egypt in northern Africa, has a rich and varied architectural history representing the country's ethnic and topographical diversity. According to excavations, the first active Neolithic communities in the Nile Valley date back to at least 8000 B.C.
These communities built fortifications to protect themselves from outside threats, and their members hunted, fished, gathered food, and raised livestock. However, none of the buildings or structures from these communities survive today. Prehistoric building materials in this African country have been dated to 1860 BC.
What is the Sudanese Architectural Style?
Modern Sudan is littered with historic sites and buildings. European colonial impact can be seen in institutional and residential structures. The brief Mahdiyya period left behind martial and religious structures, and the Turkish Ottoman period left behind some ancient structures, the most famous of which can be found in the deserted Red Sea port city of Suakin. Let's take a look at the various Sudanese building styles more closely.
1) Sudan's Prehistoric Architecture
The ancient city and fortification of Buhen were likely constructed about the middle of the nineteenth century B.C. in what is now the northern Sudanese state of Wadi Halfa. It had drawbridges, bastions, buttresses, ramparts, battlements, and embrasures, and a canal that was three meters deep. Only through historical images and visualizations can the castle of Buhen be seen from its current location beneath the waters of Lake Nasser.
2) Ancient Kush Building Techniques
The following significant change in Sudanese architecture occurred between 950 and 350 BC when ancient Nubia was separated into the northern Wawat and the southern Kush region.
During this time, the Kingdom of Kush grew and flourished. This kingdom was the focus of heated conflict between the Egyptians and the Nubians because of its natural resources and gold wealth. In reality, numerous kings from the Kingdom of Kush served as pharaohs of Egypt for over a century. Thus, Egyptian inspiration is clearly visible in the surviving examples of that era's architecture.
3) Medieval Sudanese Construction
Makuria, Nobadia, and Alodia were three Christian kingdoms that came and went during the middle ages (AD 500-1500). The cathedral of Faras exemplifies this style of architecture with its ornate carvings and artwork on the walls. It has been established that clay brick is a common construction material in Sudan. Before their eventual submergence in Lake Nasser, most relics from these ages were found and recorded.
4) Sudanese Islamic architecture
By the end of the 16th and 17th centuries, Islamic kingdoms had been established in southern and western Sudan, and the locals had begun to speak Arabic. During this time, mosques and Islamic academies emerged. From 1821 to 1885, Turkey and Egypt ruled over the country. It allowed the current capital of Khartoum to develop from a fortified city into a bustling metropolis complete with brick homes, government buildings, new mosques, and the tombs of prominent religious figures.
Also Read: How Islamic Architecture Can Inspire Contemporary Architecture
Historically, the inhabitants of Sudan depended on readily available resources, such as wood and stone, to build their homes and other civil constructions. As we've seen, adobe brick is a material that's been around for a long time.
However, other materials were also employed, such as cow dung, stone, and wood from local trees and plants. Walls in Sudanese vernacular architecture are often elaborately painted with traditional designs. They are either square or rectangular, with flat roofs and terraces, perfect for spending the hottest nights of the year undercover.
Flat roofs are the norm in much of Sudan, but in the south and southeast, where rain is more frequent, pitched roofs are preferred. Thus, circular houses with cylindrical thatched roofing have become the standard form of vernacular architecture in these areas.
Sudanese Buildings
The following ten structures each highlight a different aspect of the various architecture in Sudan. These aspects include architectural shapes, materials, and building methods.
1. Corinthia Hotel
A 5-star high-rise hotel and one of the highest buildings in Khartoum, completed in 2008.
2. Farouq Mosque
The sandstone-clad building is skillfully engraved with Islamic ornamentation reflecting the religious symbolism of the mosque," says Mohamed Abdelaziz, a young Sudanese architect.
3. Sudanese Kuwaiti Center
High-rise pre-cast concrete building, the first of its kind, was completed in 1973. The elevation creates a contrast pattern with light and shadow through the same element repeated at different angles creating a pattern.
4. Mahjoub Residence
Winner of the African Property Awards of 2013-2014 for Best Architecture Multi-Residence Building in Africa, known for its unique non-local materials and modern design.
5. Al Neilin Mosque
A unique modern design with careful care for minor details where A.C. units are hidden gracefully in ornamented shapes, showing a great mix of Nubian Islamic & Egyptian architecture.
6. Omdurman Municipality
Completed in 1952, using local materials and reinforced concrete, it is one of the first complex buildings in Khartoum with beautiful red brick façades.
7. University of Khartoum Main Library
Completed in 1988, with shaded arcades -used as a local environmental solution to create air movement and shade for the building- and beautifully crafted Arches creating a beautiful façade.
8. NTC Tower
Completed in 2009. National Telecom. Corporation tower is the tallest building in Khartoum with 29 floors 110 meters high, known for its photo-voltaic cells façade.
9. Presidential Palace
One of the colonial architecture scenes, made of mud load-bearing walls, showcases outstanding proof of local material quality, still standing after more than 100 years.
10. BADEA Building
Arab Bank for Economic Development in Africa, designed by Abdel-Moniem Mustafa, one of the first Sudanese architects. Completed in the early '70s.
FAQS:
What is the biggest building in Sudan?
The NTC Tower, at a height of 130 meters (427 feet), is Sudan's largest and highest structure.
What is the oldest building in Sudan?
The Throne Hall of Dongola has been around longer than any other structure in Sudan. In the eighth century, Christian Makurians constructed it. The downfall of the Makurian Empire saw it transform into a mosque in 1317. In 1969, it transformed into a monument. It's also widely acknowledged as Sudan's oldest mosque.
What are Sudan houses made of?
Traditional houses in Sudan are often built from raw, indigenous materials. Ninety percent of the dwellings are mud houses covered with grass thatch.