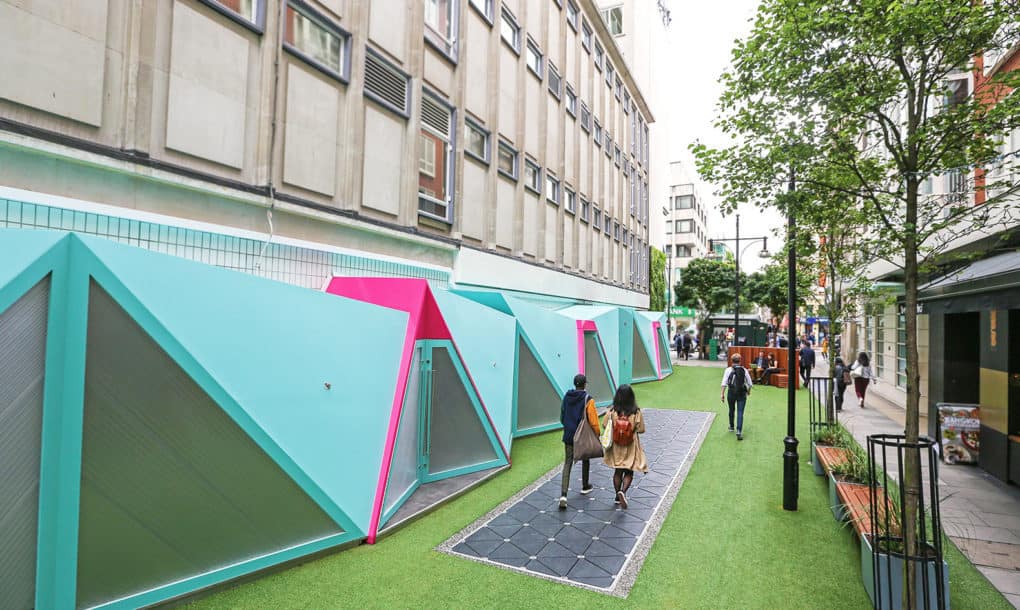 World's First Smart Street in London Uses Energy-Generating Paving Tiles to Light the Street
London's West End has become home to the world's first "smart street", executed by Technology Company Pavegen. The street generates energy when pedestrians step on its kinetic paving slabs. The system, used by the company, employs electromagnetic induction generators which convert kinetic energy into electrical energy when the tiles are pushed down by pedestrians' weight.
The new smart pavement has a total area of 107 square feet, extended along Bird Street. It generates sufficient energy to operate street lights, Bluetooth transmitters, and speakers which broadcast pleasing bird sounds. The street is also connected to a smartphone app that informs pedestrians of how much energy they are generating and encourages them to do more by offering store vouchers in exchange for steps.
Pavegen has been active since 2009, and they have worked on more than 150 projects worldwide. Their earlier projects include panels for football/soccer fields' foundation in Rio de Janeiro and Washington D.C. However, their "smart street" project in London happens to be the first of its kind.