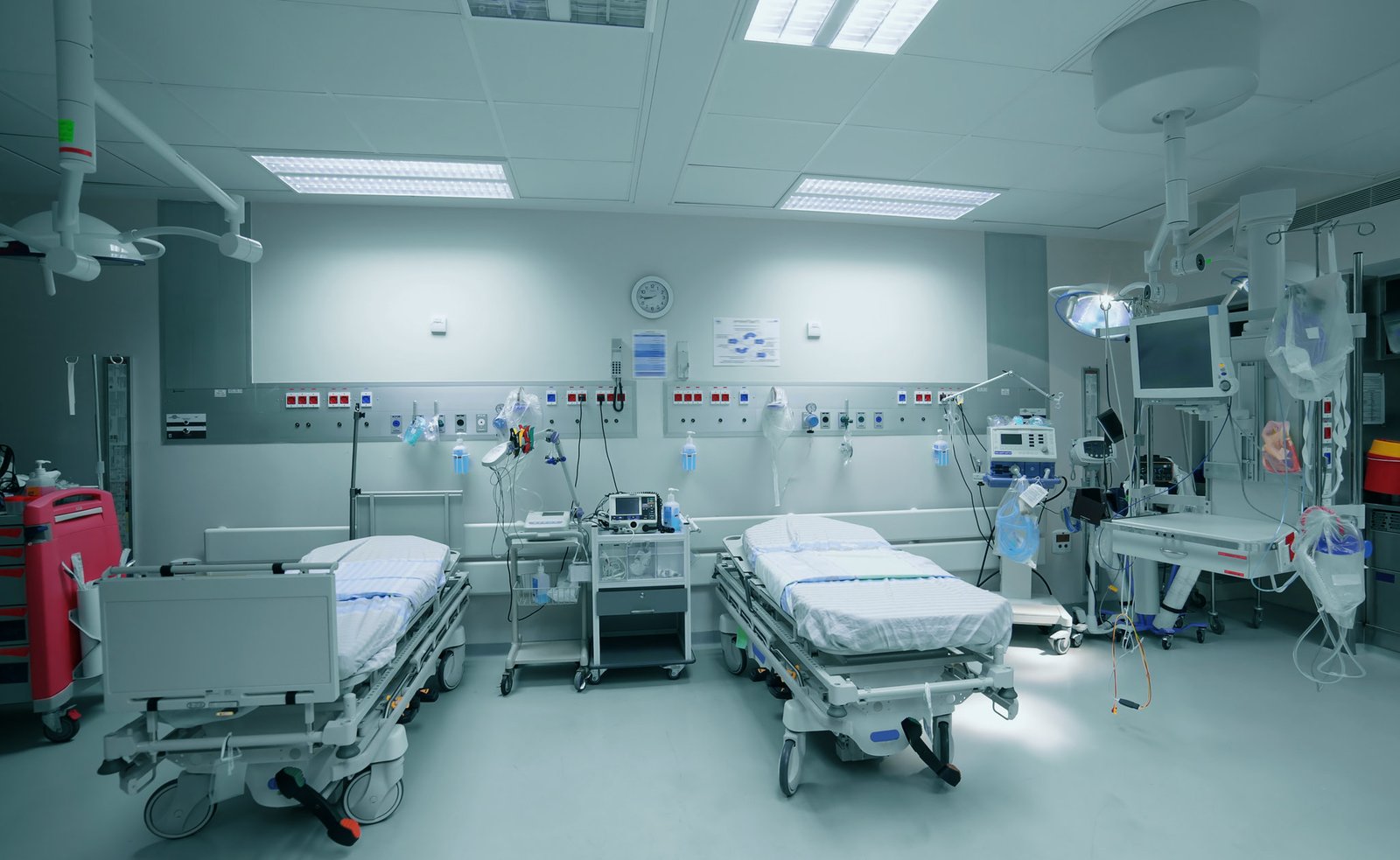 Top Consultants for Hospital Design in Pakistan.
Searching for the Best architects and Top Consultants for Hospital Design in Pakistan? Hire Acco Architects and Planners for Hospital Buildings Design in Lahore, Islamabad, Karachi, Multan, Faisalabad, Peshwar, and All Over Pakistan and Abroad, or call Acco Architects today+92-322-8000190 or +92-311-1749849.
Hospital Buildings and Design – Plan well for good results.
Factors that Determine hospital building design in Pakistan are very important. The architecture of a hospital is unique from any other type of building. Hospitals are very spacious with multiple entry points and accessible for any kind of emergency.
You would have noticed some notable differences in the buildings of a hospital. These features that are noticeable include bigger doors, an airy environment, large spaces, and floors that are easy to clean, firm, and smooth.
Hospital is unique buildings that allow an inflow of people, and equipment easily. With the fact that hospital design is unique, there is some consideration taken by architects in building a hospital, and they include:
Spacious, and Accessible
The hospital should be designed to be spacious for easy movement of people, and equipment. One should be able to move a trolley from the entrance to the room of the patient no matter the floor the room is located on. With the well-defined space in the hospital, it is easy to move about, and accessible to colleagues and patients alike, and for that one needs to focus on hospital architecture design & planning in Pakistan.
Easy Communication for Effectiveness
With well-designed hospitals, the health workers can communicate easily, through movement, and other means. They can be able to navigate the hospital faster, so the connectivity structures, such as stairs, and elevators should be strategically placed for easy movement, and for this look for top healthcare consulting firms in Pakistan.
Proper Health and Sanitation
The architectural work of the hospital will take into account the sanitation of the hospital. This consideration will include finishing such as floor finishes, door knobs, handles, rails, and much more that are easy to clean and look for top healthcare consulting firms.
Taking into account the sanitation of the hospital is part of the preliminary concept in paying for the architecture of the hospital. In hospitals, they have to do with fluids such as blood, vomits, and others, so using finishes that these fluids can easily be washed away.
Accessibility
 The accessibility of the hospital is crucial in the design of the hospital, for there should be many access points to the hospital. The access regions of the building are usually wide, for easy flow of equipment.
Security and Safety
Hospital is vulnerable locations for prey, so security and safety need to be put into the plan of the building. Security posts and CCTV in strategic position should be considered in the architecture plan of the building.
Security is paramount in the hospital, especially with the increase in terrorist attacks in vulnerable places.
Sustainability of the Hospital
A huge building, with so many workers, has to be considered for sustainability, with the amount of waste, electricity, and other utility. For sustainability, these factors mentioned have to be taken care of regularly to keep the hospital in good condition at always.
The building should be designed to easily manage waste, and sustain water supplies and other features.
There is so much going on inside the hospital, so a proper design will make it easy to manage this waste. There is so much going on in the hospital that with a proper design there will be an easy flow of traffic in the hospital. Acco Architects is the best architect for Hospital Building Design and Planning Architects in Pakistan.