Guide to 1 Kanal House Construction in DHA: A Step-by-Step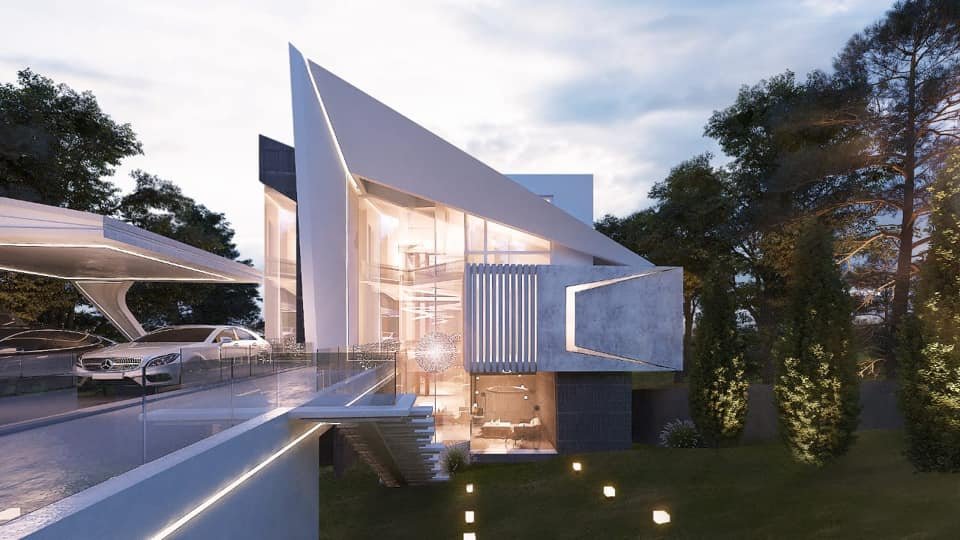 The Ultimate Guide to 1 Kanal House Construction in DHA: A Step-by-Step Process
Introduction
Welcome to the ultimate guide on how to construct a 1 Kanal house in DHA. Whether you're a prospective homeowner or an investor looking to build in one of Lahore's most prestigious areas, this step-by-step guide will walk you through the entire construction process. From selecting the perfect plot to putting the finishing touches on your dream home, we've got you covered.
Why Choose DHA for Your Dream Home?
DHA, short for Defence Housing Authority, is known for its modern infrastructure, security, and prime location. Before we dive into the construction process, let's explore why DHA is the perfect place to build your 1 Kanal house.
Planning Your 1 Kanal House
Building a dream home starts with meticulous planning. Here, we'll discuss the essential aspects of designing your 1 Kanal house.
1. Plot Selection
Choosing the right plot is paramount. We'll guide you on factors like location, budget, and plot orientation.
2. Architectural Design
Hiring an architect who understands your vision is crucial. Learn how to create a blueprint that suits your needs.
3. Legal and Regulatory Requirements
Navigating through permits and approvals can be daunting. We simplify the legal aspects of construction in DHA.
Budgeting and Financing
Constructing a 1 Kanal house involves significant financial planning. Let's explore how to budget and secure financing for your project.
4. Estimating Costs
We break down the costs involved in house construction, from materials to labor.
5. Financing Options
Discover various financing options available in DHA, from banks to construction loans.
Construction Phases
Now, let's get into the nitty-gritty of building your 1 Kanal house.
6. Site Preparation
Preparing the site is the first step. Learn about land leveling, excavation, and soil testing.
7. Foundation and Structure
We delve into the foundation types and construction of the house's structure.
8. Plumbing and Electrical Systems
Understanding plumbing and electrical systems is crucial for a functional home.
9. Roofing and Insulation
Explore roofing materials and insulation techniques to ensure energy efficiency.
10. Interior and Exterior Finishes
From paint colors to flooring options, we help you make aesthetic choices.
11. Landscaping
Enhance your property with landscaping ideas that match your style.
Quality Control and Inspections
Ensuring your construction meets quality standards is essential.
12. Quality Control Checks
Learn how to monitor the construction process to maintain quality.
13. Inspections and Certifications
We discuss the importance of inspections and obtaining necessary certifications.
Final Touches and Moving In
Your dream home is almost ready. Let's put on the finishing touches.
14. Furnishing and Decor
Transform your house into a home with interior design tips.
15. Moving In
We guide you through the process of moving into your newly constructed 1 Kanal house.
Conclusion
Congratulations! You've successfully completed the construction of your 1 Kanal house in DHA. Now, it's time to enjoy the fruits of your labor. Whether you plan to live in it or rent it out, your investment in this prestigious area is bound to bring you joy and financial rewards.
FAQs (Frequently Asked Questions)
1. How long does it typically take to construct a 1 Kanal house in DHA?
The construction timeline can vary based on factors like weather, complexity, and workforce. On average, it may take 12 to 18 months.
2. What are the common challenges in DHA construction projects?
DHA's strict regulations and quality standards can pose challenges. It's essential to work with experienced professionals who understand these requirements.
3. Can I make changes to the architectural plan during construction?
Minor changes are possible, but significant alterations may require reapproval from relevant authorities.
4. What is the approximate cost per square foot for construction in DHA?
The cost varies depending on materials and finishes, but it can range from PKR 4,000 to PKR 6,000 per square foot.
5. Is it advisable to hire a project manager for my construction?
Yes, hiring a project manager can streamline the process, ensure quality, and keep your project on schedule and budget.