Best Residential Architect in Lahore
Award-winning creative consultant ACCO offers architectural and interior design consulting services throughout Pakistan.
As required, ACCO offers services in all formats. Based in Lahore, Pakistan, our design studio and project plan office is run by Mr. M Zafar, a highly skilled and experienced licensed architect, and Mr. Tanveer Ahmed, the studio head architect at ACCO. It also includes several associate architects and several architectural assistants.
Additionally, ACCO has several collaborations with top names in the furniture, interior design, and architectural industries. The client obtains ACCO's oversight to guarantee projects are completed on time and under budget, giving its clients better buying power. This is an added benefit of these relationships.
ACCO is best design and construction company in DHA Lahore which provides architecture services, House Design and Construction in DHA, Residential Design and Construction in DHA Lahore.
ACCO also working in High-Rise Building Design and Construction in DHA, Apartment building design and construction in DHA Lahore.
Top interior design firm in Lahore, House Interior Design, Home Interior Design, Apartment interior Design, Commercial Building Interior Design, Commercial Building Interior Design and High-Rise Building Interior Design services in DHA Lahore.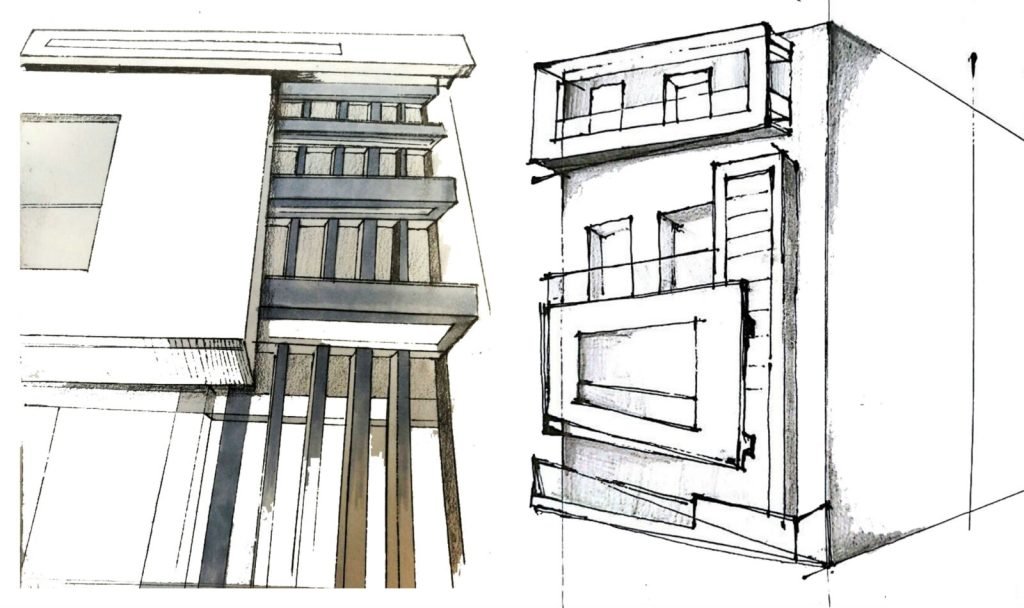 ACCO creates unique experiences always starting from a clear strategy to reach and deduce end users of different products and markets. We like to design brands, we like to design spaces and we like to invent new strategies giving a new fresh sense to your company's image.
Capabilities & Imperatives:
Design Management: According to the firm's strategic strategy, utility, sustainability, and longevity of design and construction are just as important as high design quality and originality. However, in order to do these, task management and process discipline are essential. Our experience spanning over five decades has taught us how to implement proper design management for the timely and cost-effective execution of projects.
Building Information Modelling (BIM): Our team's major strength is implementing contemporary design techniques, which promote collaborative design and increase efficiency. We advise integrating BIM into the project and encouraging all consultants to utilize it because it is a great tool for maximizing the analytical and creative abilities of all project participants. In order to give the optimum approach for design, construction, and in-use management by the design and construction teams through handover of the building and BIM infrastructure, it is essential to start the BIM process with a clearly defined brief.
Designing to Budget: To guarantee that the design is affordable and within the available budget, we advocate an open and transparent approach. The secret to completing projects on time and within budget is to establish the proper budget up front. Then, in order to ensure that the project is carried out within budgets while maximizing the requirements of the brief, we integrate the design development with a solid cost controlling/value-adding process.
Modern Design Practices: We employ a variety of media to demonstrate designs, including photorealistic rendering, VR walkthrough visualizations, and 3D printing. We also have an on-site physical model-making workshop. Through private cloud services and a secure single gateway, the design team can quickly communicate, collaborate, and share information and resources. The team is able to follow changes and the history of the project thanks to the information's organization into three states: work-in-progress, current/shared, and historical, which includes site data, photos, surveys, drawings, and reports.
Local Resources & Sustainability Strategy: When evaluating the usage of regional building techniques, and the incorporation of locally accessible materials, and equipment, we are fortunate to have access to significant local resources and experience in our design team. We hold a workshop early in the concept design process that focuses on local construction practices and materials available so that a practical material palette and a suitable approach to constructability are incorporated into the design at the earliest opportunity. The design is always conceived as a reaction to the passive solar design, where the least harmful approach to the site is complimented by straightforward advances in orientation, self-shading of building components, cross ventilation, and micro-climatic control elements. This is done before any high-tech means of cutting energy consumption is employed.
Few businesses look forward to the next fifty years as they commemorate fifty years in business. Beyond the cumulative wisdom of years and the range of people who join our office as associates or employees, longevity has advantages. It enables one to see through what hasn't changed and comprehend how fleeting trends and fashions are. As a result, we frequently find inspiration in the past and in archetypes, such as the folded paper airplane, the dark cave, the lone cabin on a mountainside, and the canyon. We are more fascinated by things that are resistant to change. In an era of global 100-person design firms, we find ourselves fighting growth and trying to slow down, even though we are aware that a building completed ahead of schedule is praised for its ingenuity day of the inauguration, but a thoughtful design, constructed with patience and care, will be a joy forever.