Best Industrial Architects for Industrial Company
Design in Pakistan
Looking for Best Industrial Architects for Industrial  Design in including Lahore, Karachi, Faisalabad, Multan, Sialkot,  and anywhere in Pakistan Who can manage with planning principles in a cost-effective manner to establish a New Industrial campus. Hire ACCO  Architects Today for Industrial design anywhere in Pakistan or call +92-3228000190. If You are Looking for a good result in terms of economy, function, and aesthetic value and also to improve the microclimate in Industrial design, contact Acco Architects Today.
At Acco Architects, we create a composition of Various amenities and Space requirements in industrial design, architectural character, and typology of the future buildings and the outdoor spaces on the Industrial campus.
During Industrial design, we always keep in mind the physical expression of the values and sentiments of the campus people and their neighbors. It makes a walkable campus, restores the character of the campus, and designs the buildings in such a way that it fosters a sense of community within the industry.
The main goal of Industrial Campus Designing.
A well and well designed campus atmosphere contributes to learning, social experiences, and working for both visitors and users.
Another essential benefit of a well-designed campus is its positive effect on recruitment and also creation a positive environment.
Microclimate enhancement.
Creating an inspiring and unique place to work
Creating a positive work atmosphere.
Guidelines for Designing and Planning of Industrial Campus
According to the National Building Code of Pakistan here are some basic guidelines on the design and planning of an industrial campus are mentioned. These guidelines must be followed before or after starting any project.
Site Layout
The development in the campus core is encouraged to promote workability, provide various usable open spaces, and reserve some land for future development needs.
The campus should always look for chances to establish pedestrian and vehicular connections with its adjacent properties to promote convenience and positive synergies.
The campus should always develop a comprehensive chain of various open spaces for both informal and formal interactions.
Design the campus in such a way that it creates an inviting and transparent vibe with a strong feeling of arrival.
Public spaces and Pedestrian
Pedestrian-friendly designs should be developed throughout the campus containing its surrounding street crossing and parking lots. Varying scales of formal & informal gathering places and plazas for pedestrian facilitates the sense of community.
The pedestrian paths should be always attractive, safe, and inviting and should provide straight connections between places.
Sculptural elements should be promoted in appropriate public spaces as they elaborate and enhance the site design and building and also work as a recognizable point.
Entrances and Gateways
Entrance features should contain architectural details, vertical elements, and artistic statements as suitable to the architectural style and scale of the buildings.
Features should be properly scaled, constructed of good quality material, and well designed.
Features of a gateway must differentiate its prominence from other entry points.
Wayfinding and Signages
The campus signages should be encouraged to follow campus identity standards to make sure a visually cohesive atmosphere reflects. The signages should provide clear and safe directional communication.
All signages should be designed to illuminate the setting and architectural style of the campus.
Signage letters and materials must be professionally designed and fabricated.
Permanent signs should be always made using good quality materials like stone, wood, or metal.
Major Spaces
Interdisciplinary Plaza; — should be located in the heart of the campus. The plaza will be surrounded by buildings and by a chain of various shade structures.
Green weave;– is a cross-campus landscape that provides recreational opportunities, and seating and encourages a strong sense of campus wayfinding and space.
Parking lots;– Parking lots provide various activities for the campus community and create a sense of arrival. These should be designed to encourage clear wayfinding from the parking stalls to the core campus.
Landscape Elements
Lighting;– Proper lighting should be provided across the campus both indoors and outdoors. Lighting should provide consistency across the campus to enhance the design of the landscape.
Open space;– Plenty of open spaces should be provided across an industrial campus and should be improved and developed for linked landscape structures. Although small spaces for seating and recreation should be provided to serve as a recreational point.
Site Furniture;– The furniture should be selected to encourage a strong sense of public gatherings and community.
Electricity; — The designers and administrators must keep in mind the requirements of electricity for the industrial campus. Plenty of electricity is required to operate all the appliances like fans, lights, etc. So before starting any project make proper arrangements of electricity for the campus
Proper orientation
Proper orientation of buildings on the Industrial campus with the sun has a significant effect on building's energy use. The standard orientation is on the east-west axis with a rectangular proportion.
Industrial Water Management
When it comes to designing an industrial campus the designers and architects should not forget about its water management systems. Firstly drinking water facilities should be provided across the campus, and drinking water taps and water purifiers should be installed indoors as well as in open spaces like parks, parking lots, etc to provide clean drinking water to the users.
Sewage System:– Proper sewage system must be provided to manage the water from toilets and other water-consuming spaces. Surface water drains should be made for the proper management of rain and excess water. Also, a rainwater harvesting system must be installed within the campus.
Industrial Fire Management
Every industrial campus should be designed in such a way that in case of any fire emergency there must be arrangements of fire extinguishing equipment. A water tank should be constructed along with the campus to provide water in case of any emergency. Fire extinguishers must be placed in every room, hall, and lobby across the campus to prevent fire. Buckets of sand should be placed at various spots inside and outside of the campus.
While planning an industrial campus we should always follow urban planning principles such as skyline, path, edges, and landmarks, etc. With the help of urban planning principles, we may create a functional, economical, and good-looking industrial campus. It also ensures the development of a comprehensive program and the integration of functionality, flexibility, and design aesthetics.
INDUSTRIAL CONSTRUCTION SERVICES
WE BUILD WAREHOUSES, MANUFACTURING UNITS, SHEDS, PROCESSING UNITS, AND CUSTOM INDUSTRIAL FACILITIES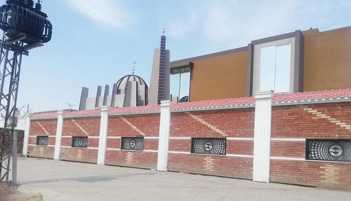 Masonry, PCC & RCC Structure
We build masonry structures, PCC (plain cement concrete), and RCC (reinforced cement concrete) structures which are economical and in high demand for livestock sheds, poultry farms, warehouses, and manufacturing units. Manufacture with brick and mortar, concrete ready-made Girders, Slabs, Beams, and Double-Ts.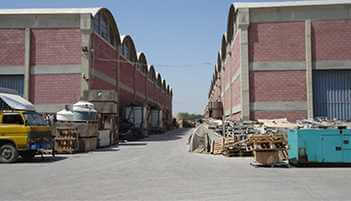 Shell Structure
We build concrete shell roofs reinforced with quality steel and have a curved, cylindrical, or spherical shape. These shell structures are used to construct the large size of manufacturing or processing units and are more costly than masonry structures but undoubtedly stronger than other structures.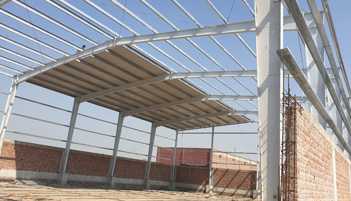 PEB Buildings
Our diligent engineering team has a great knack for designing and fabricating custom Pre Engineering Buildings suitable for both industrial and commercial purposes. These buildings' structures are modern, efficient, manufactured off-site, easy to install and resist harsh weather conditions.
Why Choose Us?

INDUSTRY EXPERIENCE
With more than 17+ years of industry experience, we have completed projects of more than 10,000,00 sq. ft of covered area by providing on-time and on-budget services.

QUALITY ASSURANCE
We have achieved a high reputation for efficiency, quality, and professionalism in delivering our products and services and handling customers' queries.

INNOVATIVE IDEAS
We provide innovative design-build services while adhering to industry-proven best practices. We have the expertise, equipment, and top-notch techniques to take your vision from napkin sketch to reality.

CERTIFICATION
We are PEC Certified and Sales Tax registered construction company and suppliers of precast building materials. Besides that, we comply with health, security, and environmental policies and are certified with ISO Standards.

CUSTOMIZED SOLUTION
We're not simply delivering a product or service but we deliver complete customize building solutions tailored to our client's requirements.

EXPERIENCED TEAM
Our team is composed of expert and experienced professionals dedicated to delivering quality end products and services within the agreed time frame.