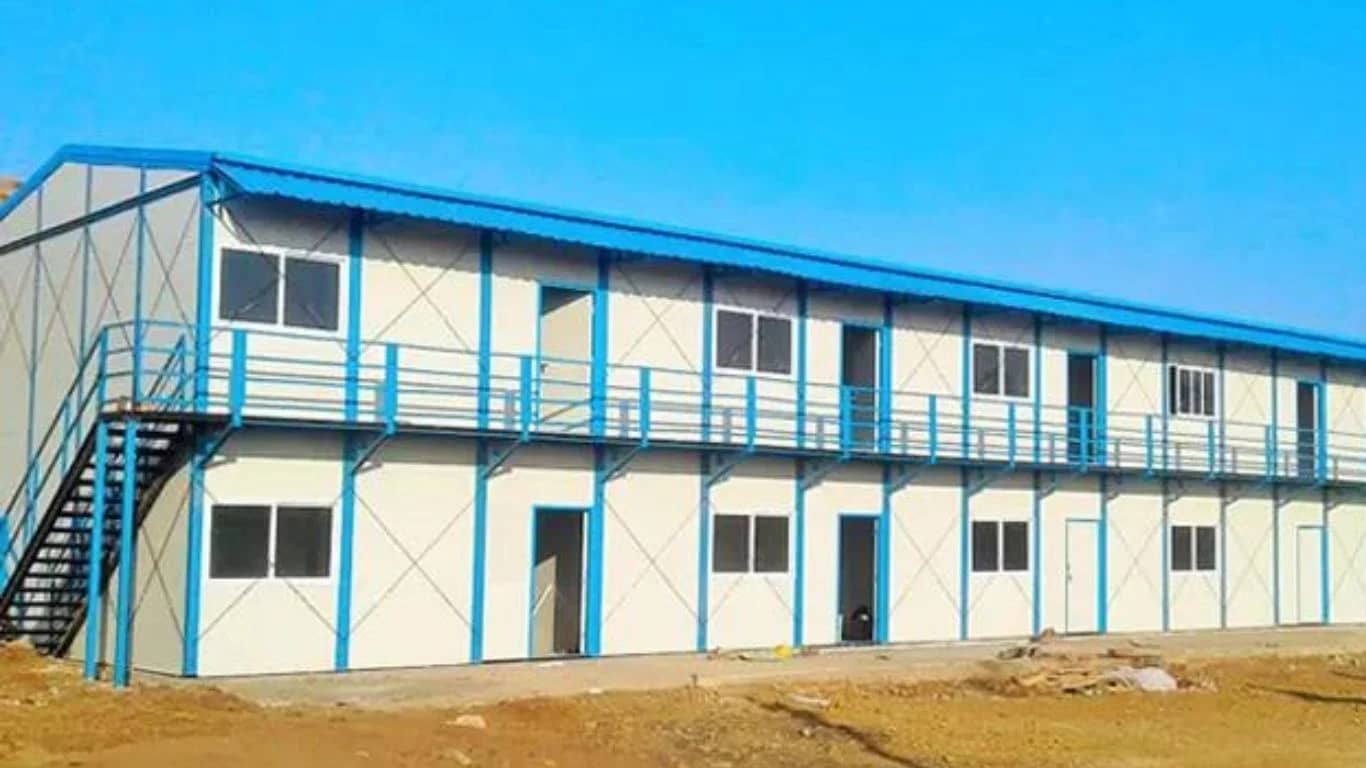 5 Compelling Reasons Why Your Business Needs a Prefabricated Labour Accommodation
The construction sector is one of the largest in the world, and it is labour-intensive. The labour force is deserving of hygienic living conditions. However, they do not receive it frequently or everywhere. Labour shortage can cause huge losses to an enterprise. After the coronavirus lockdown, this topic has received more attention. Numerous building sites lack hygienic living conditions for labourers. Consequently, labourers frequently depart in pursuit of better living conditions.
EPACK Prefab manufactures and distributes prefabricated labour huts to various sites. We provide G, G+1, and G+2 design and flooring options. Being modular, these buildings are simple to instal and require neither heavy machinery nor large numbers of people.
Below, we examine the benefits of prefabricated labour huts:
1. Excellent insulating features that save electricity expenses
The cladding of the walls and roof is comprised of sandwich panels with outstanding insulating characteristics. In regions where summers are extremely hot, this is of great advantage. It keeps the space chilly enough to prevent excessive energy costs.
2. Rapid building time
The off-site, factory-based nature of prefabrication promotes structural efficiency. The components are subsequently sent to the installation site for assembly. This method speeds up construction by around 60%. In conventional building, weather conditions frequently cause delays in completion, but this is not the case with prefab construction.
3. Rapid building time
The most prevalent kind of housing for labourers is shacks, which do not provide a sanitary environment. Consequently, children in the shantytowns are frequently born with illnesses. Additionally, shacks are constructed in a haphazard manner, making them susceptible to destruction from changing weather conditions. In contrast, our prefabricated structures offer labourers a safe and secure living environment.
4. Savings in the long term
Our labour accommodation structures are lightweight and simple to disassemble. It can then be relocated and constructed elsewhere. This saves a substantial amount of money in the long run because to the one-time expenditure.
5. With modular design, expansion is simple
Our labour accommodations are available in a variety of configurations. These are made to the specifications of the client. Modularity allows these constructions to be easily expanded by adding frames, wall and roof panels.
EPACK Prefab is one of the leading companies in India's prefabricated sector. We specialise in the design and construction of prefabricated industrial, commercial, and institutional structures. We ship throughout India.