INDUSTRIAL CONSTRUCTION SERVICES
WE BUILD WAREHOUSE, MANUFACTURING UNITS, SHEDS, PROCESSING UNITS, AND CUSTOM INDUSTRIAL FACILITIES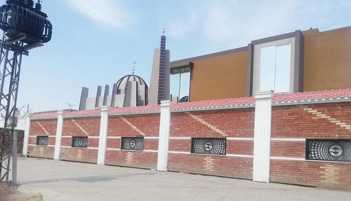 Masonry, PCC & RCC Structure
We build masonry structures, PCC (plain cement concrete), and RCC (reinforced cement concrete) structures which are economical and in high demand for livestock sheds, poultry farms, warehouses, and manufacturing units. Manufacture with brick and mortar, concrete ready-made Girders, Slabs, Beams, and Double-Ts.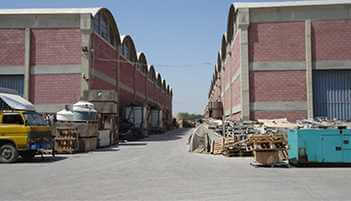 Shell Structure
We build concrete shell roofs reinforced with quality steel and have a curved, cylindrical or spherical shape. These shell structures are used to construct large size of manufacturing or processing units and are costly than masonry structures but undoubtedly stronger than other structures.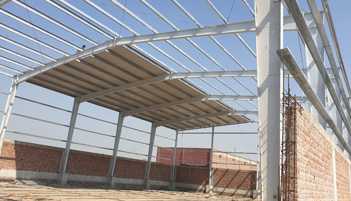 PEB Buildings
Our diligent engineering team has a great knack for designing and fabricating custom Pre Engineering Buildings suitable for both industrial and commercial purposes. These buildings' structures are modern, efficient, manufacture off-site, easy to install, and resist harsh weather conditions.
Why Choose Us?

INDUSTRY EXPERIENCE
With more than 17+ years of industry experience, we have completed projects of more than 10,000,00 sq. ft of covered area by providing on-time and on-budget services.

QUALITY ASSURANCE
We have achieved a high reputation for efficiency, quality and professionalism in delivering our products and services and handling customer's queries.

INNOVATIVE IDEAS
We provide innovative design-build services while adhering to industry proven best practices. We have the expertise, equipment, and top-notch techniques to take your vision from napkin sketch to reality.

CERTIFICATION
We are PEC Certified and Sales Tax registered construction company and suppliers of precast building materials. Besides that, we comply with health, security, and environmental policies and certified with ISO Standards.

CUSTOMIZED SOLUTION
We're not simply deliver a product or service but we deliver complete customize building solutions tailor to our client's requirements.

EXPERIENCED TEAM
Our team is composed of expert and experienced professionals dedicated to delivering quality end products and services within the agreed time frame.
Service Brochure
An overview of our construction services from Construction Management, Design-build, General Contracting to Small Jobs and Service Work