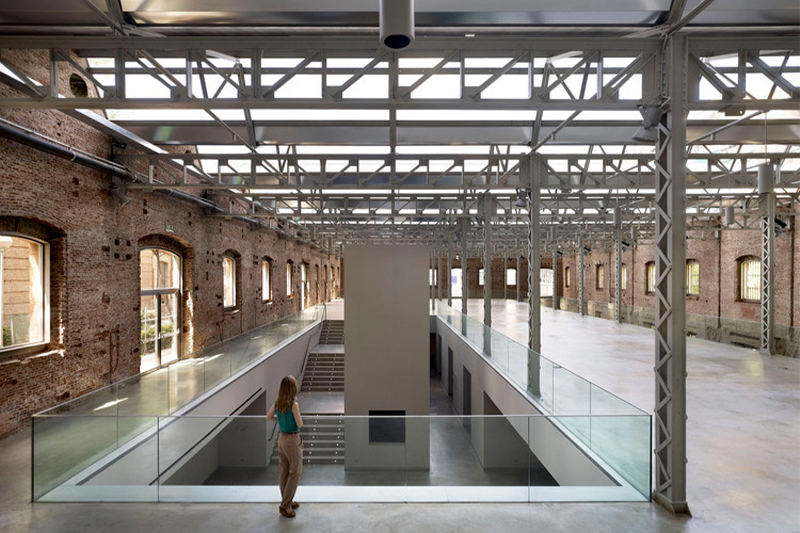 Industrial Building Renovation and Maintenance
Industrial Building Renovation and Maintenance Services
If you own or manage an industrial property, you know that maintaining the building and its equipment can be a daunting task. From routine maintenance to major repairs and renovations, there's always something that needs attention. That's where a company like Ahmed Construction can help. With our renovation and maintenance services, we can help keep your industrial property running smoothly and minimize downtime.
What Services Do We Offer?
At Ahmed Construction, we offer a wide range of renovation and maintenance services for industrial properties. Some of the services we offer include:
Equipment maintenance and repair: From routine maintenance to major repairs, we can help keep your equipment running smoothly.
Electrical upgrades and repairs: We can upgrade your electrical systems to improve energy efficiency and safety, as well as provide electrical repairs as needed.
Plumbing upgrades and repairs: From installing new plumbing systems to repairing existing ones, we can help ensure that your industrial property's plumbing is functioning properly.
Roof repairs and maintenance: A damaged or leaking roof can cause significant problems for an industrial property. Our team can repair any issues and provide ongoing maintenance to extend the life of your roof.
Painting and coatings: If your property needs a fresh coat of paint or a new protective coating, our team can provide painting and coating services to give your property a refreshed appearance and added protection.
Industrial renovations and remodeling: Whether you need to reconfigure your manufacturing space or upgrade your loading dock, we can work with you to design and implement a renovation plan that meets your needs and budget.
Why Choose Ahmed Construction?
There are many reasons why industrial property owners and managers choose Ahmed Construction for their renovation and maintenance needs. Here are just a few:
Experience: Our team has extensive experience working with industrial properties of all types and sizes, so you can trust that we have the expertise necessary to handle your project with care and precision.
Safety: Safety is our top priority. We adhere to all safety standards and regulations to ensure that our team and your property are safe throughout the renovation and maintenance process.
Efficiency: We understand that downtime can be costly for industrial properties. That's why we work quickly and efficiently to minimize downtime and ensure that your property is back up and running as soon as possible.
Quality: We take pride in our work and always strive to deliver the highest quality results. When you choose Ahmed Construction, you can trust that we'll get the job done right.
Flexibility: We understand that every industrial property is unique. That's why we're happy to work with you to develop a customized plan that meets your specific needs and budget.
Customer service: At Ahmed Construction, we're committed to providing excellent customer service from start to finish. We'll work with you every step of the way to ensure that you're satisfied with the results.
Industrial Building Renovation and Maintenance
Whether you're dealing with routine maintenance or a major renovation, Ahmed Construction is here to help. Contact us today to learn more about our renovation and maintenance services for industrial properties.
If you are looking for a new Design, you should hire Architects21 or Contact Us