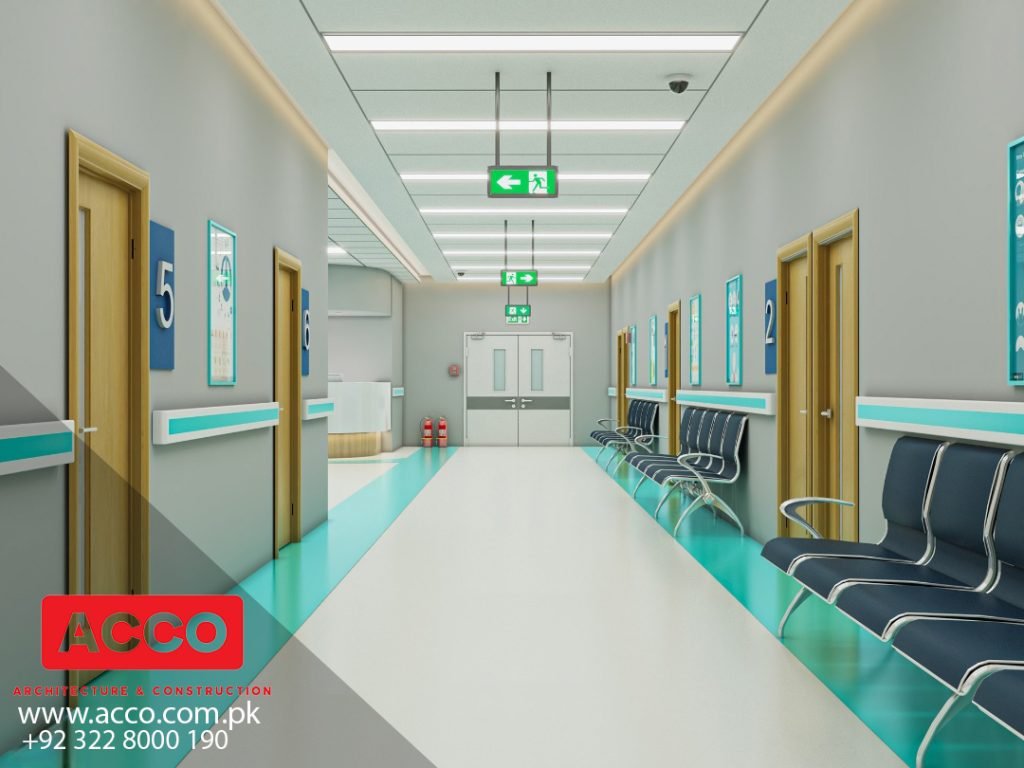 Hospital Design Plan Strategies for All Hospital Designers in Pakistan
Hospital Design Plan Strategies Company in Pakistan
As we all know planning is a key factor in fulfilling your goals and desires, it doesn't make any difference in the case of implementing a hospital construction project. Here we are talking about Hospital Design Plan Strategies for All Hospital Designers in Pakistan this is why we would like to suggest you first prepare a Hospital Design Plan Strategies with the help of hospital designers in Pakistan.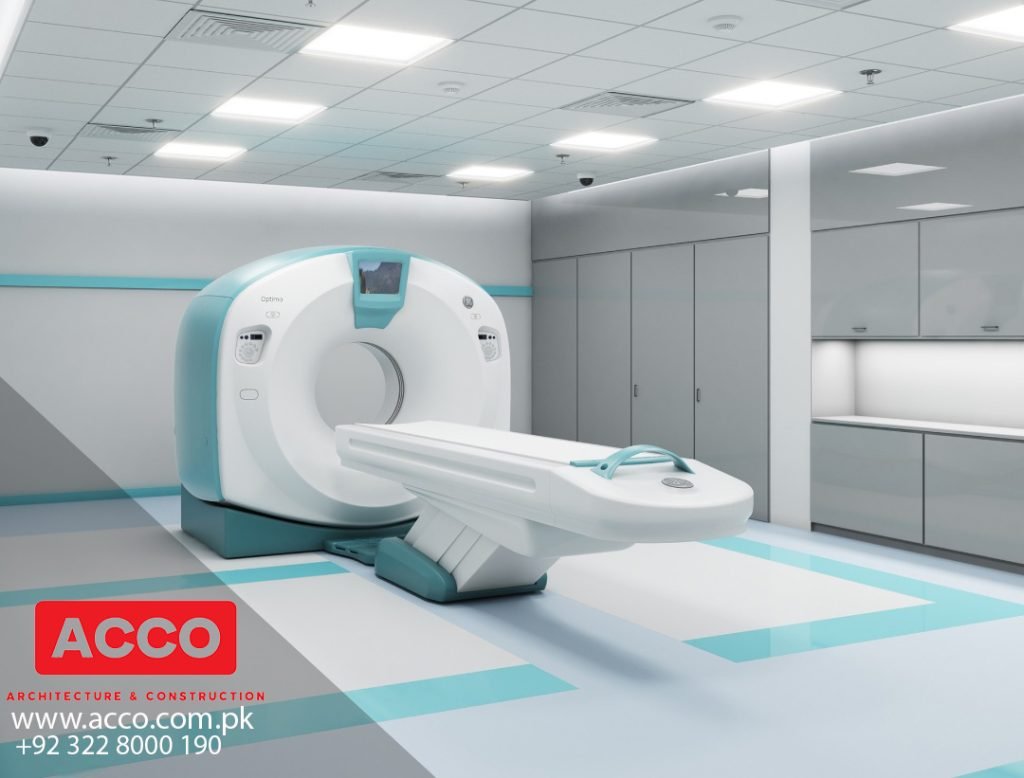 The hospital planning process can be divided into two categories:
Feasibility Study for planning where the Hospital will be built (location)
Planning of physical buildings, equipment, and other supporting facilities
In this article, we'll discuss in detail some of the prerequisites that one should keep in mind before setting up any hospital or medical center.So, keep reading and get to know the most important aspects to be considered beforehand.
Need to analyze Hospital location
It is better to appoint a hospital consultant who can conduct a survey to determine the feasibility of the selected site objectively. In this survey, the consultant must assess whether the community within the project scope is able to take advantage of the services provided by the hospital.
If the community within reach is a prosperous community then a "luxury" hospital must be made or in other words, the hospital must have proper facilities (above the average of other existing hospital facilities). Transportation, public facilities, and accommodation (residence) for prospective employees are included in this survey.
Hospital Location Conditions
The selected location must have a "sufficient" area of ​​land for future development purposes. The location must be suitable for building construction, not in a disaster-prone location, not in a flood-prone area, and must be easily accessible from various directions, especially those related to existing public facilities, and should be located on the main public transportation route.
Availability of water sources considering the water needs for patients reach 300-400 liters per day, water sources must be considered carefully. Wastewater treatment should have been considered from the start.
The groundwater level must be taken into account so that the installation of the waste system is not difficult, by knowing the groundwater level we can determine the type of water pipe material to be used. Soil type must also be considered for the efficiency of the type of foundation to be designed. Other facilities that must be considered are electricity source, telephone, road conditions, and existing sewer conditions.
The economy in the area where the hospital will be established
We must study the average income capacity (welfare) of the people in the area so that we can determine the "luxury" and completeness of the equipment we will provide. We must always see that the community around the hospital must be able to economically take advantage of the services we provide. The facilities we build must be available to all categories of people.
After the survey process is complete, start with building planning, we should appoint a planner who specifically handles hospital projects, and prepares a master layout, to determine the position of various building units (flow). In making this Hospital Building Plan, all the space requirements and dimensions for each department must be accommodated.
Consult the expert team of ACCO healthcare to make your project a success both in terms of design and construction.
Hospital Design Plan Strategies
Healthcare Architecture Firms in Pakistan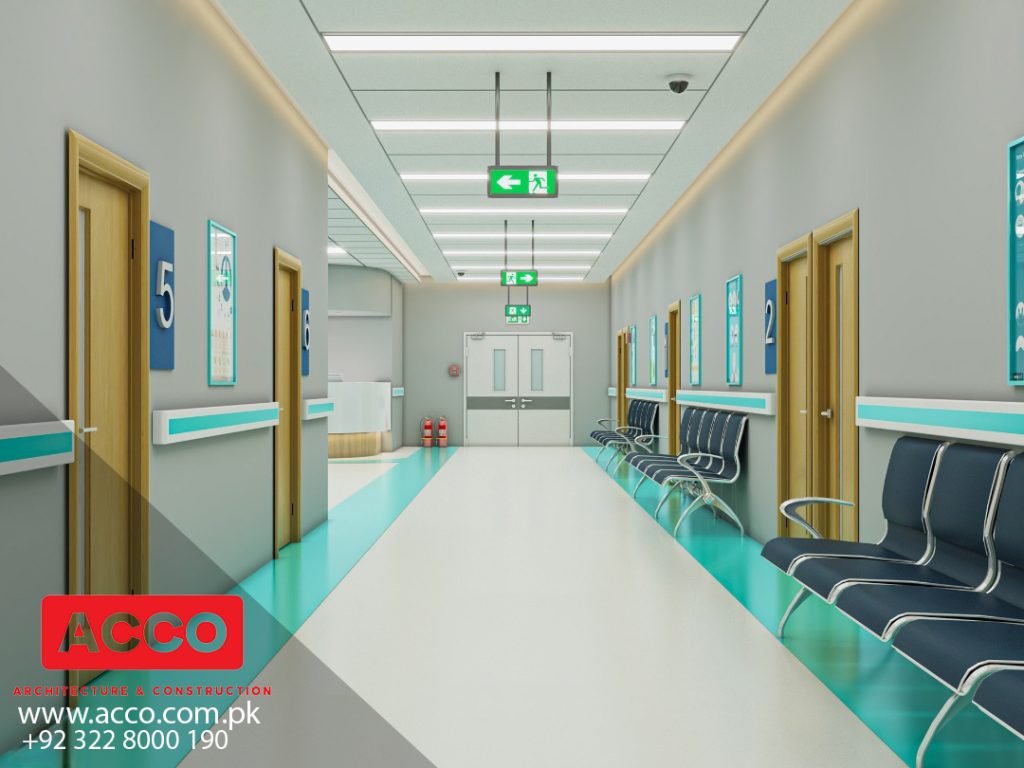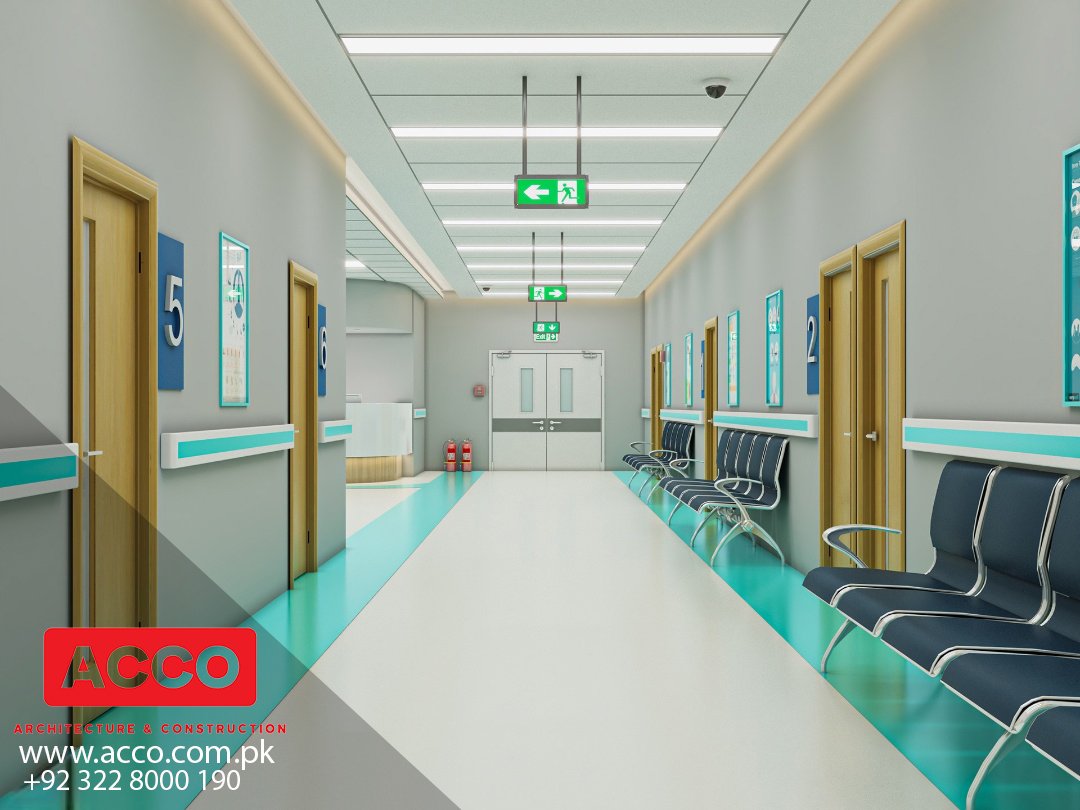 Today, the hospital is marked by deep organizational rigidities which do not allow a rapid evolution to face increasing financial tensions.
In addition, it is essential to modernize its management, which requires a renewed approach to the management of hospital human resources and professional recognition. Modernizing hospital management also requires an extension of the powers of the establishment of medical committees to strengthen the participation of doctors in hospital management.
Using standardized management tools and turning to Healthcare Consulting Firms in Pakistan for quality management is also imperative in the hospital when it comes to staff management, as they make a significant contribution to the development of corporate culture.
But what characterizes the management of a department in a hospital?
How are employees perfectly motivated?
And what is the best way for managers to convey new actions and thinking?
Anyone who deals with the topic of staff management in hospitals and clinics will sooner or later come across these and similar questions.
Change management in clinics
Time is of the essence: for several years, hospitals have been subject to a massive process of change. As a result, the challenges and demands on managers are increasing enormously.
Dealing with the tension between employee interests and company management is increasing tremendously. Recruiting new employees, retaining them in the hospital, and motivating them is becoming more and more difficult since there are constant changes and the learning process never seems to end.
Successful cooperation between managers and their employees requires that communication with each other takes place promptly – this is the only way that changes can be implemented. It is important to show the need for change and to communicate this clearly to the employees. In addition, employees must be motivated by the change by involving them in the change process. This gives them a way to orient themselves.
In order to promote these processes, there are Healthcare Consulting Firms in Pakistan that provide support. According to the organizational consultancy initio, the following factors are important for successful teamwork and good team culture:
Clarification of the targets
Working out the common goals of the team
Clarification of responsibilities
Development of meaningful work processes
Consideration of error and qualification management
In order for executives to be successfully supported, standardized management tools are indispensable, because they serve to develop the corporate and management culture.
The need for management development is largely unknown in hospitals. Depending on the maturity of the different corporate cultures in the institution, it makes sense for doctors to have open discussions with nurses and other hospital professionals in groups.
For example, the ward management could discuss with the nursing staff and the doctors how best to work together on the ward. This means that we treat each other with respect and joint solutions can be worked out.
As a rule, it takes a certain amount of time before everyone concerned really understands the need for leadership development. It often requires financial and human resources as well as a lot of staying power to gain the appropriate openness for this topic.
Because instead of questioning their own actions, young doctors usually follow their superiors and copy their behavior. So, as suggested by Healthcare Consulting Firms in Pakistan a good introduction with sufficient information and constant involvement of the management in the process is therefore essential for the successful management of hospital staff. Healthcare Architecture Firms in Pakistan,
healthcare consulting firms in Pakistan.
Hospital Design Plan Strategies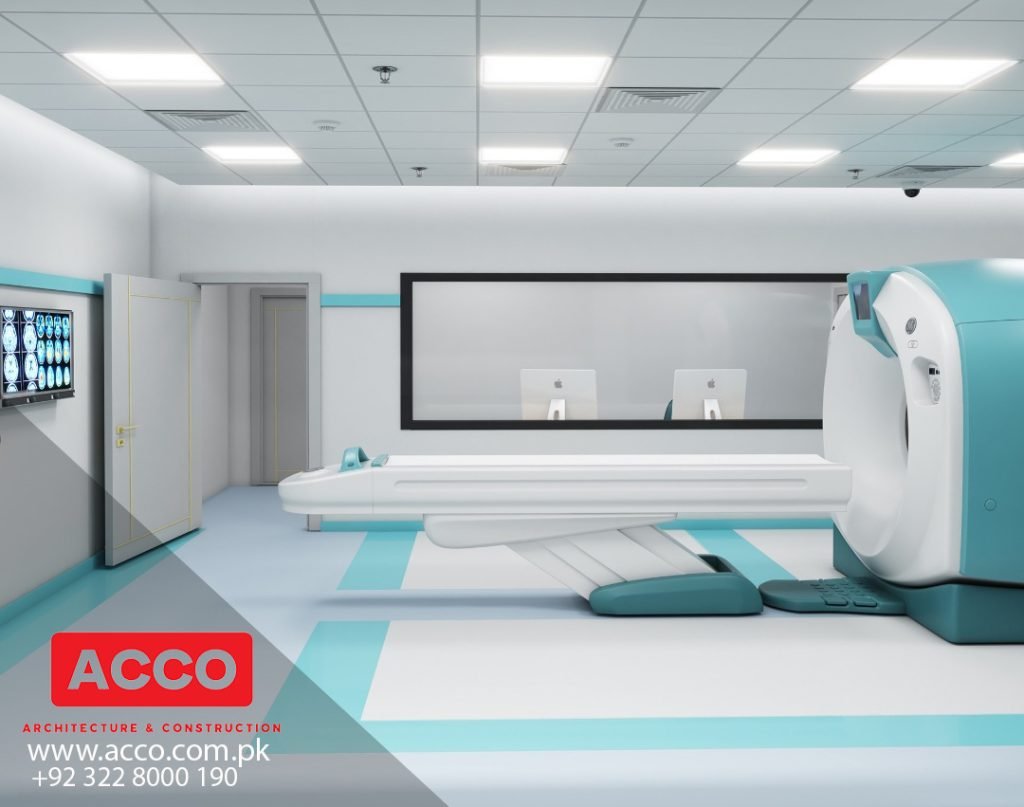 Just as there are architectural typologies that have been evolving due to more artistic and conceptual issues, Hospital Building Design has always undergone typological changes for reasons that are outside the architectural concept itself.
It has been moved by 'revolutionary' factors stemming from social or scientific modifications. Briefly seeing how hospital architecture has evolved throughout history with the help of Hospital Architects in Pakistan allows us to understand how it works and what we should expect from it.
Hospitals have evolved only slightly in recent years, never radically. In the last century, hospitals were healing machines that took the form of very compact buildings with poorly organized circulations, little ventilation, and little natural lighting. This is how most hospitals are today: they are about 70 years old, old, and very tall. And although they can work well, they often lead to problems of size, distribution, or rooms.
To overcome these problems, hospital architecture must be revolutionized again. The hospital must be designed with the latest parameters of universal accessibility and the highest standards that exist today to be completely inclusive.
A hospital that is a paradigm of universal accessibility will be a hospital for everyone: its design must allow all users to access and use the building autonomously, without any barriers, impediments, or dangers.
In order to apply universal accessibility measures, it is essential to know the different needs that users have when interacting with architecture.
Clear Code Architecture
The method allows knowing the level of accessibility of a space or group of spaces and proposing actions that help improve it to an optimal level.
– The use of healthy materials and the design of work environments that positively affect people's health, overcoming low-performance materials and workspaces.
We must begin to think that materials are not simply cladding elements that give an image to a hospital or other building, but that they can actively participate in people's health.
– Parametric design to guarantee typological hyper flexibility. In other words, it is the search for an optimal model that can be adapted to all cases, based on a series of rules, metrics, and strategies common to all health facilities to guarantee their correct operation, whatever the final particular characteristics may be.
In addition, the parameters must also allow the customization of the building from the beginning, as well as the adaptation to future changes.
– The intelligent hospital, a fusion of big data and artificial intelligence that will be able to process 50 or 60 years of treatments in all hospitals to personalize the most efficient treatments, surpassing the emergence of ICTs and current Big Data.
We have to generate again the concept of a revolution in the hospital model to move on to what is already happening in large R&D companies: the incorporation of Artificial Intelligence (AI). Thus, we will be able to process all the data generated by the hospital infrastructure and draw conclusions from Artificial Intelligence.
– The cyborg hospital is an evolution of the technological hospital, in which new technologies will be merged with materials and integrated into the new generation construction systems to interact and boost the efficiency of the new work environments, in addition to the experience and user trust.
This evolution will allow the collaborative work of doctors, nurses, and biomechanical engineers in hospitals built and designed as optimal containers for these new technologies. Healthcare Architecture Firms in Pakistan, Hospital Architects Hospital Architects in Pakistan
Medical institutions are among the most complex types of institutions in terms of design and architecture. And hence, the intervention of Hospital Construction Consultants proves to be a necessity in making the hospital interesting and viable.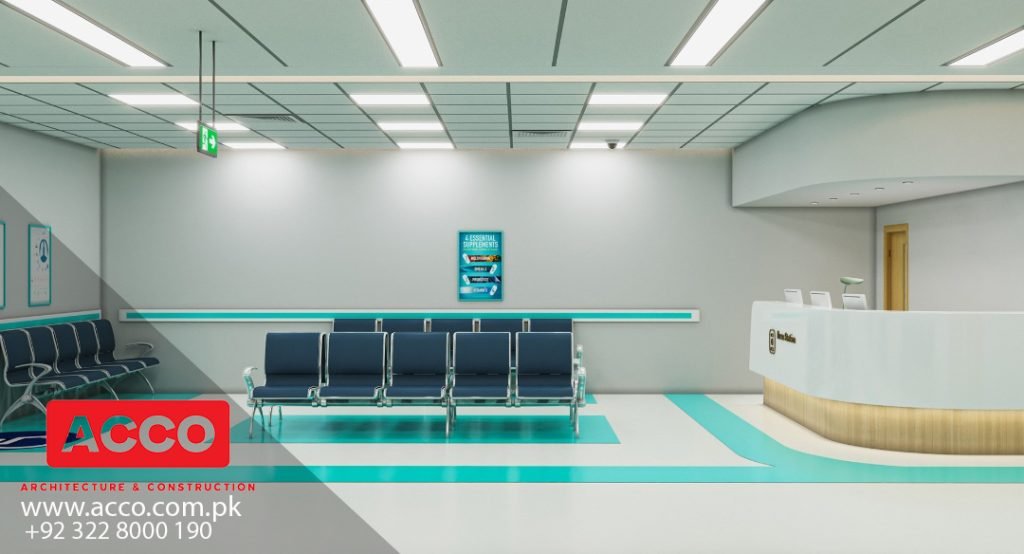 They must not only diagnose and treat patients, solve administrative and economic tasks, and provide comfortable conditions for patients, but also respond to various fire safety standards and sanitary and epidemiological requirements.
For a long time, functionality was considered a defining criterion in Hospital Construction in Pakistan. But in the last decade, architects have made a breakthrough in this area, proving that thoughtful architecture and design, without sacrificing functionality, have a greater impact on the patient's condition and the work of doctors.
Experts agree that the future belongs to clinics, the appearance of which is more like a residential building than a hospital in our traditional view. The hospital environment is conducive to patient care.
The concept of the "humanization" of medical institutions is gradually taking root. It is no secret that in a number of cases the material and technical condition of the medical facility puts the patient into an even greater state of anxiety, and the administrative regime of staying in it resembles, if not a prison, then an institution of especially strict regime.
Humanization is aimed at reducing anxiety, stress, and psychological discomfort in patients both during their stay in a medical institution and during the treatment process.
Much attention is paid to the issues of better adaptation to the conditions of the hospital and understanding by the patient of the treatment prescribed to him.
Orientation in the hospital
It has been proven that the possibility of self-orientation in the hospital is a very important factor for the patient. The realization that he can navigate through its territory, using signs or other conditional landmarks, gives the patient a sense of confidence and reduces stress.
The best medicine for the patient is the desire to live, to be independent of others, and to do the usual things on your own.
Separate room
A separate room not only gives the patient the necessary personal space but also allows frequent visits from friends and relatives, which in some cases plays a decisive role.
Placing patients in separate wards reduces the risk of nosocomial infection and reduces errors by medical personnel.
Aesthetics
The use of natural materials and daylight where possible, the imitation of a comfortable home environment, a beautiful view from the window, fresh flowers, filling the interior of the clinic with art objects, paintings, and photographs on the walls, attention to detail – all this not only has a positive effect on the condition of patients, contributing to their speedy recovery but is also an important marketing tool.
Noise in the background
Another issue that attracts the attention of architects and designers is the reduction of noise levels in medical facilities.
Often, patients cannot sleep well in the hospital due to the constant opening and closing of doors and the noise of appliances, while sleep is a critical aspect of recovery, and noisy environments increase stress levels for patients. With Hospital Architecture Design & Planning Pakistan, it becomes easier for hospital owners to build a hospital that is able to satisfy the needs of patients and make visitors feel comfortable and safe. Healthcare Architecture Firms in Pakistan. hospital architecture design & planning Pakistan, Hospital Construction Consultants, Hospital Construction in Pakistan
In the case of a hospital, who is in charge of the interior design planning process?
Traditionally, an architect. But a good team composition is when the medical technologist coordinates the design disciplines, and various structures and systems are implemented according to his needs.
There are examples when an engineer develops bad architecture, for example, the ventilation system does not meet the requirements of the facility, or when even after renovation, a hospital building or part of it is considered faulty or outdated because the building is old and simply cannot be made better and more modern.
It is also true that medical technology and the need for patient care are evolving rapidly, and these expectations can only be met today if the building can flexibly adapt to new needs with the help of accomplished and leading Hospital Construction Companies in Pakistan.
If a building is constructed with rigid structures and inelastic systems, it cannot be adapted to current changes in demand.
Each building will sooner or later become old-fashioned because new tasks, new needs, new professions, and new procedures will inevitably appear- this is true for diagnostics, therapy, and inpatient and outpatient treatment.
Due to the constant development of medical technology, institutions are constantly in need of transformation. However, the design of the hospitals requires real teamwork. The role, tasks, and involvement of each field designer at each stage of planning is different.
Who is needed at every stage of the design: a medical technologist and an architect? A medical technologist is needed from the first minute.
An experienced and skilled Hospital Architect in Pakistan always coordinates all solutions with a medical technologist so that the healthcare facility that will be built will serve the people working in it well. There are many ways to design and construct a building for a wide range of patient care needs.
There is no doubt that there is a great need for new modern medical institutions in which the highest level of medical care for all groups of diseases will be available.
In addition, the importance of the surrounding area around the medical facility should not be overlooked.
Today, unfortunately, investing quickly runs out of money, and by the time we get to landscaping, the budget is usually in the red. Yet the new facility does need green surfaces for patients to walk around because hospitals need a pleasant environment.
Compliance with constant flexibility and change should be ensured and systematic approaches need to be followed for having a suitable interior design that meets new service needs along with applying new technical standards.
Systematic planning principles in interior design should be suitable for the rapid change of future hospital requirements and at the same time, they should be able to become flexible multi-purpose spaces.
Hospital architecture and interior design philosophy require being associated with the world and nature, starting with a sense of hospitality. A hospital facility made in consultation with Hospital Designers in Pakistan provides a safe and comfortable environment for patients along with reducing stress and confusion for patient families and staff. A successful design must recognize the need for efficient operation and the importance of living standards alongside art and technology. Healthcare Architecture Firms in IndiaHospital Architect in India, Hospital Construction Companies in India, hospital designers in Pakistan
The Hospital Design plan process setup is a very imperative step toward building a good hospital. If you are on the journey of developing a project of your own and want to know, what things you should keep in mind for an effective process. 
Then this article is for you, we laid out 5 different tips that can help you succeed in your journey of building a good hospital or medical center.
Things to remember:
Firstly in today's age of the internet, it is immensely important to build an online presence first. Making assertive marketing on social media platforms is just as important as the actual service offered by the hospital, to turn any kind of profit.
Secondly, if consumers find any inconvenience they'll look for the next best thing immediately. These days, patients no longer have to sacrifice for a cheaper price. They are willing to pay higher rates for the good and efficiency of healthcare.
You also need to focus on making consulting doctors & scheduling tests much easier. As facilities focus on speed, contributes not just to the development of infrastructure but also to the image a certain hospital can have.
Keep in mind a luxury location is ideal for building a hospital, but it can also create an excessive maintenance cost. And might even add the need of dealing with an additional variety of government policies and rules.
And finally developing relationships with patients & communities in the nearby areas, will lead to more word of mount recommendations in the future. That's why the proximity to residential neighborhoods is also considered an important factor.
One Last Take Away
We at ACCO hope that the article helps you learn all the major things used in a building or hospital design. ACCO carries a decade of history on its back and has successfully completed more than 60 high-end hospital and diagnostic center projects. If you also foster the desire to start your own hospital and are looking for a team that can help you with the hospital design plan to make the plan a reality, come and consult ACCO today.Healthcare Architecture Firms in Pakistan, Hospital Consulting Planning, hospital designers & planned hospital building plan, hospital design plan
Hospital and Healthcare services are some of the most essential things in today's life. In these changing times, Hospital construction Pakistan-focused knowledge is essential to match the demand of the changing economy and people. A hospital can't afford to go stagnant, no matter how the times are changing. as it is a vital cog in every country's social structure.
In this article, we highlight some of the trends that are emerging from the new, now-changed medical services landscape, post-COVID.
if you are interested in these three new immersive hospital construction Pakistan focused changes then we got you covered. 
Hospital Design Plan Strategies
Focused Specialized hospitals Planning
First, there is less need for patients to be hospitalized for long periods, Thanks to the accessibility and popularity of non-invasive treatments, they are now being performed on an outpatient basis, minimizing stay in the hospital. As a response, the number of small clinical areas, outpatient programs, and urgent care facilities is rapidly increasing.
Instead, one bid hospital building a bunch of several little ones with the integration of multiple institutions and primary health clinics through mergers and acquisitions has resulted in decentralization and diversity that cost less and has a better reach to the customers.
Alternative Energy with Eco-Result Planning
With energy costs skyrocketing and environmental concerns at an all-time high, the institutional structure will consider alternative renewable resource sources. Hospitals will investigate alternative energy sources such as solar, biogas, and others. Even recyclable things will be chosen for usage as raw resources for power for something in hospitals. This new Green approach will be prioritized in hospital infrastructure planning in order to reduce energy expenses and footprint.
The Virtual First Infrastructure Focus Planning
Consumers are becoming increasingly optimistic about the use of videoconferencing and prefer virtual visits for routine check-ups. This is manageable if institutions engage more in devices connected to the internet.
Those are some of the solutions that institutions can use to connect their facilities. Healthcare facilities use AR technology (AR) to incorporate pictures into the patient's surroundings; virtual reality (VR) has been used to simulate clinical situations in palliative care and the central nervous system and AI systems (AI) will be used to determine the outcome of medical settings and to increase treatment reliability.
Takeaway
It cannot be denied that in today's world, there must be eagerness and willingness to adapt to the most recent developments in administration and tech in order to aid patients in all important ways. The healthcare establishment must recognize that patient satisfaction must be prioritized. The significance of infrastructure in enhancing patient happiness cannot be overstated, making it part of the new hospital construction Pakistan-focused guidelines we should follow. As a result, hospitals are making attempts to efficiently adopt shifting trends in their infrastructure by obtaining the advice of qualified experts. Healthcare Architecture Firms in Pakistan hospital construction Pakistan
To read more on Hospital Design Plan Strategies blogs, visit Acco Blogs.
To hire the best Architects please visit Architects21
For Hospital Design and Construction please contact the Hospital Construction Company