House Construction Services in Pakistan
Prefabricated Buildings in Pakistan
Fabrication Works in Pakistan
Warehouse Sheds in Pakistan
Construction Service in Pakistan
Building Construction in Pakistan
Industrial Construction Service in Pakistan
Factory Construction Service in Pakistan
Industrial Construction Projects in Pakistan
Metal Building Construction in Pakistan
Colony Construction Services in Pakistan
Commercial Construction Service in Pakistan
Commercial Buildings Construction in Pakistan
School Building Construction in Pakistan
Godown Construction in Pakistan
Complex Construction Services in Pakistan
Warehousing Services in Pakistan
Roofing Contractors Services in Pakistan
Construction Management Service in Pakistan
Warehouse Construction Companies in Pakistan
Acco by the desire to be a top-notch player in industrial real estate consultancy and Liasioning, we also offer 360-degree construction support to our clients. We offer expertise in designing, drafting, strategizing and building state-of-the-art industrial properties for mid-size and large clients. Our clients have consistently turned towards us to spearhead multi-faceted construction projects for Warehouse, Industrial Shed, Cold Storage, R & D Centre, RCC Building, Concrete Road, Repairs and Maintenance.
Warehouse
At Acco we help clients lease, rent, buy and sell a host of commercial warehouses with prescribed specifications. Manufacturers, wholesalers, exporters, importers, logistics businesses and many more industries benefit from our warehousing services. We are capable of presenting warehouse options catering to clients' convenience, be it within the city, in industrial parks or in the outskirts. For the customized needs of clients we offer climate-controlled warehouses that help maintain the humidity, cooling and moisture in the environment. Upon choosing a warehouse, our team ensures a smooth acquisition procedure and negotiates at competitive rates with the warehousing companies for the benefit of our clients.
Industrial Shed
One of our highly rendered service verticals acclaimed by clients is Industrial shed service. Our existing clients tout us as reliable after delivering excellence in making industrial sheds. We have a team of professional experts who curate well-engineered industrial sheds that have a sturdy designs and weatherproof builds. We also facilitate tailor-made industrial sheds to better suit our clients requirements that benefit their business.
Cold Storage
Specializing in the long-term refrigerated and frozen storage business since inception, we at SRV Realtech provide standardized services in cold storage warehousing. Be it a long-term deep frozen storage or quick distribution of cold products we are capable of providing services for all cold-supply chain needs with high efficiency. We specialize in the cooler, freezer, dry storage and convertible spaces to suit customized requirements. Our portfolio consists of a myriad cold-storage warehouse networks that ranges from simple to state-of-the-art cold storage for clients of different scales and sizes.
Stock Warehouse
On the Insert tab, the galleries include items that are designed to coordinate with the overall look of your document.
R & D Center
We take a peculiar interest in finding or constructing a Research and Development Centre as it symbolizes innovation, which is at the heart of ACCO. A carefully handpicked team, which specializes in R&D Centre infrastructure in our employee range head the task with attention to detail and demand provided by the clients. We ensure accuracy and efficiency to clients in finding R&D Centre which best suit their needs. Equipped with modern tools and machinery relevant to client business, our R&D Centre findings adorn cutting-edge technology and set a benchmark in the industry.
RCC Building
ACCO is proficient as per industry standards in rendering RCC construction works. We consistently perform at the top level and receive appreciation in this sector for concluding RCC projects of every nature in time. Our team employs advanced techniques in executing RCC building works that promise durability and long-term efficiency. We offer this service in various forms and terms that meet the client's requirements.
Concrete Road
ACCO inception was also to implement safe construction of concrete roads that indirectly contribute to the growth of civil infrastructure industry. We team up with established civil contract workers with a successful record of accomplishment in the construction of pavements, walkways, streets, alleys and mega highway projects. Roads built by SRV Realtech are less prone to wear and tear defects because we utilize materials procured from quality sources and conduct regular maintenance. We ensure maximum business transparency in this sector and conclude the project within a given time budget.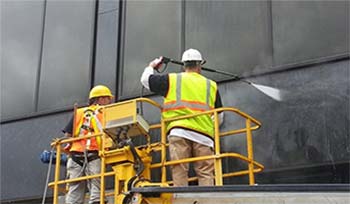 Repairs & Maintenance
We believe every infrastructure requires quality maintenance to function long-term. This requires painstaking efforts, time and top service, which we gladly offer at ACCO. A special team is assembled by us to carry out maintenance and repair works of warehouses, cold storage, industrial shed, and RCC building, R&D Centre and concrete road. We help clients with repair and refurbishment needs of their industrial properties with quality work and prompt scheduling of service. On request, we also undertake regular checks at sites guided under expert supervision to identify problems and offer innovative solutions.
construction, warehouse, warehouse construction, warehouse construction work, warehouse civil construction, warehouse construction process, low-cost warehouse construction, steel truss warehouse construction, godown construction, warehouse construction, construction of steel structure, steel structure construction process, warehouse design, steel house construction, steel frame house construction, warehouse design, warehouse, warehouse design and layout, how to design a warehouse, industrial warehouse design, warehouse design and plans, design a warehouse,staad warehouse design,design, warehouse (building function), how to design a warehouse layout,warehouse building,building design, building a warehouse,design warehouse,refrigerated building design,steel warehouse design,what to consider in building a warehouse,warehouse design principles