Commercial Construction Contractor in Pakistan
Choosing a commercial Construction contractor can be quite a daunting task. It can be hard to commit to a certain construction company for such a big project! It can be enough to make even the most measured and calm people feel slightly overwhelmed and anxious. If you need to pick a general contractor for an upcoming commercial project, it can be a good start to at least decide whether or not you want to go with a local or national business. Here are some of the many benefits of going with a local construction firm:
Local Knowledge
It can be tempting to select a huge construction company that has national recognition. Smaller local construction businesses, however, can offer something their bigger counterparts cannot. If you choose a local company for your commercial construction needs, its staff members will have specialized knowledge regarding your specific area. That's indispensable! It can go a long way in the construction process, too. People who want to enjoy more individualized contracting experiences, as a result, may want to prioritize their local business choices. A local construction firm will have more insight into trends in the area, as well. That knowledge may be able to make your project significantly easier and more convenient.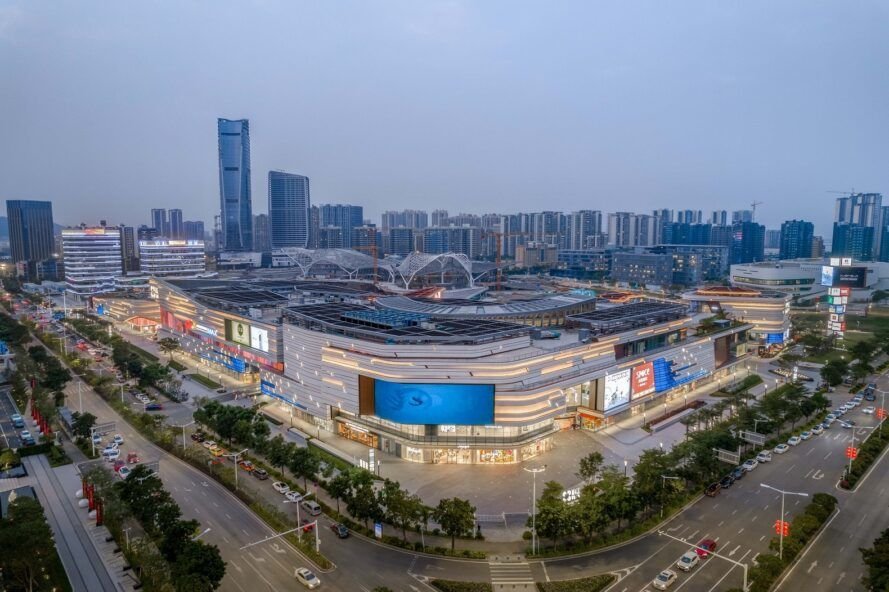 Strong Local Reputations
If you're trying to narrow down all of your options in construction firms, it's wise to assess their reputations. Talking to other people in the area can help you greatly in that department. Your goal should be to work with a construction company that has an excellent reputation and a strong customer base in your area.
It can be harder to gauge the reputations of larger national construction businesses but is considerably easier to evaluate the reputations of local firms. If you want to check if a local construction company is up to par and therefore is suitable for your contracting project, ask people in your area what their experience was with the company. Seek out people who have experience working with the company in question. Hearing about someone else's experience with a company can be extraordinarily helpful. If you say the name of a specific nearby firm and get bad responses from numerous people you ask, you may want to think about crossing it off your list. However, don't necessarily base your decision on just one opinion. It can be a lot safer to get opinions from numerous people, as everyone's project and circumstances are unique.
Local Economy Support
Working with a nearby construction business can do a lot for your local economy.
If you opt for a bigger national firm, you're not really helping your neighborhood and community in any tangible way.
If you like the idea of doing great things for the economy in your area, you should aim to work with as many local businesses as possible. Choosing a local general contracting company can make a fantastic start! It can feel great to help your community out whenever possible. If you opt for a local one, on the other hand, you're helping in a direct and clear manner.
Contact Ahmed Construction Company Today
If you're searching for an exceptional Pakistan Commercial Construction contractor, you should reach out to acco as soon as possible. Ahmed Construction Company is a local business that accommodates the construction needs of people located all throughout the Lahore area and beyond! We specialize in commercial construction, retail construction, industrial construction, medical construction, sports facility construction, renovations, remodeling, and beyond.
To hire the best Architects please visit Architects21
Ahmed Construction Company is based in Lahore, Pakistan, and working with local companies is something we love! We also have a local presence in Karachi, Islamabad, and Quetta. No matter where you're located, though, we'll provide that local company feel you're looking for!